Transcripts or Course Descriptions?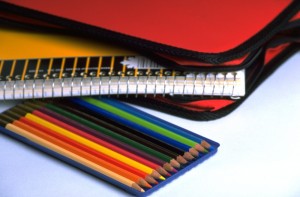 Although most homeschool students utilize transcripts for college admissions, many students are also now submitting a homeschool portfolio when they apply to colleges.  What's the difference, and why should you use a portfolio?  In general, a transcript is a one-page piece of paper that gives a college the opportunity to get a snapshot of your student, and decide whether they get a thumbs-up or a thumbs-down on admissions.  A portfolio, also known as a comprehensive record or course descriptions, is more detailed information.
On a transcript, you only list the title of the class, the grade, and the credit. On a course description, however, you list what was taught in the class. For example, a transcript might report one credit for Biology, but a course description would indicate the textbook used (i.e. 'Exploring Creation with Biology' by Apologia), the different concepts that were taught, a listing of how many tests you gave, and/or a list of how many labs you did.
A transcript has the information for each class on one line, but a course description or portfolio might have a whole page of information on each class.  Most colleges will want to see course descriptions of some kind, but the first step in creating course descriptions is to create your transcript, so you really need to do both!

When you are applying for colleges, you will need a great homeschool transcript.  The good news is you can "do-it-yourself" and save thousands.  Discover the Total Transcript Solution.
Stay Informed
When you subscribe to the blog, we will send you an e-mail when there are new updates on the site so you wouldn't miss them.
Comments
No comments made yet. Be the first to submit a comment