A Homeschooling Parent's Nightmare ...
"Honey, There's a Mob of
Scholarship-Wielding Colleges
Out Front Asking to See
Our Homeschool Records!"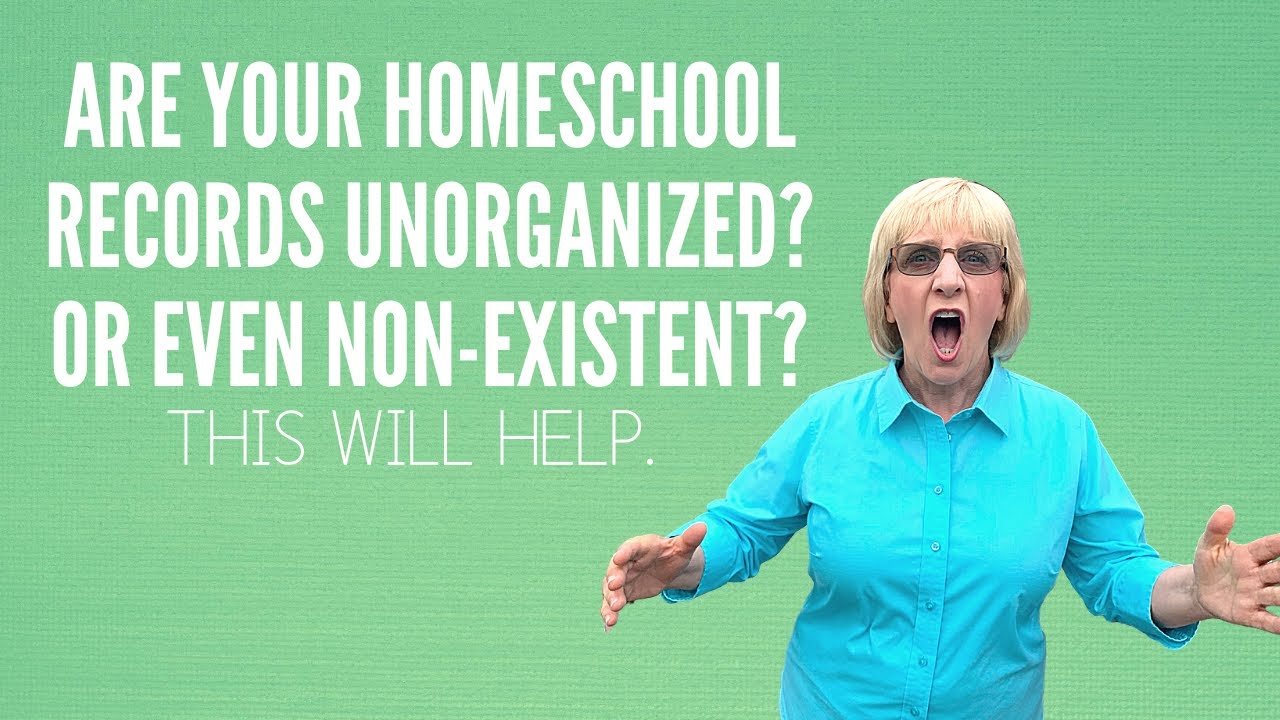 Get Full Family Use, Lifetime Access to the Comprehensive Record Solution for only $147 (PAYMENT PLAN AVAILABLE)
CREATE PROFESSIONAL RECORDS THAT SHOW YOUR STUDENT AS MULTI-DIMENSIONAL, AUTHENTIC, AND READY FOR COLLEGE!
Lee's Comprehensive Record Template for easy use
Over 7 hours of clear instruction, plus tools, resources, and ebooks
Over 360 one paragraph and 180 full-page course descriptions you can copy and paste
All the required homeschool documents and templates in Word and Pages format
Ongoing coaching and support through our private Facebook group
Lifetime access with nothing more to purchase - use for your whole family!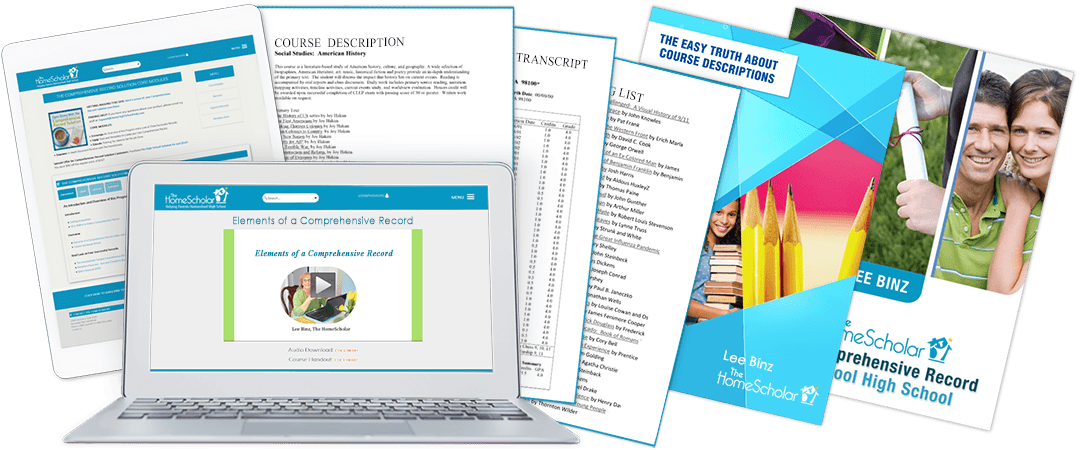 30 - DAY MONEY BACK GUARANTEE
HERE IS WHY THE COMPREHENSIVE RECORD SOLUTION WILL BE THE
PERFECT HOMESCHOOL RECORDS SOLUTION FOR YOU
A comprehensive record is your homeschooling records organized in a neat, easily digestible format that colleges will understand and appreciate. It can include your:
• Homeschool Transcript • Course Descriptions • Reading List • Awards and Activity List, and • Samples of Work
The finished product will be authoritative portfolio documenting your student's education. So authoritative and compelling, in fact, that colleges may tell you they have never seen anything like it before!
Create winning homeschool records that help earn college admission and scholarships.
Organized, simple templates and cut-and-paste examples make quick work of required documents.
Low tech, no-software solution means easy to learn and works perfectly with a PC or Mac.
HEAR FROM OUR HOMESCHOOL FAMILIES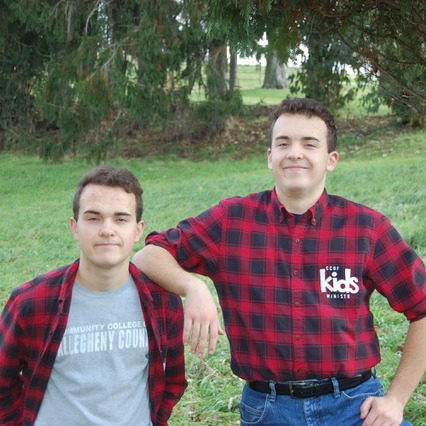 Stephanie in Pennsylvania
"We have been accepted to almost every University we applied for, most with scholarships. I believe your transcript and Comprehensive Records was one of the key factors. I spoke to several schools, public and private, and they found our records to be excellent. I think your records helped us convince them we were worth investing in! What a sanity relief your webinars are! You do make them "look good in black and white." THANK YOU!!!
I am just about to email another friend with eighth-graders to recommend you. I have told several younger friends, and just want you all to know you are serving the homeschool community abundantly! God is good!!!"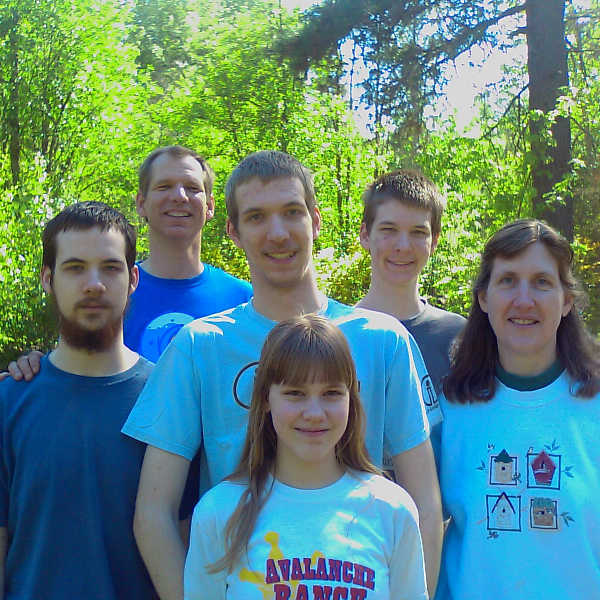 Donna in Oregon
"Real live samples, like the sample Course Description and Grades and Credits Resource sheet, really clarify things and give homeschoolers a starting point in creating their own, which is very helpful! The "Record Keeping" section was very good too. This topic and the way you present it would be extremely useful for parents new to high school. I was impressed by your knowledge and insights. Basically, everything was excellent, and the bonuses added that extra special touch! God bless you!"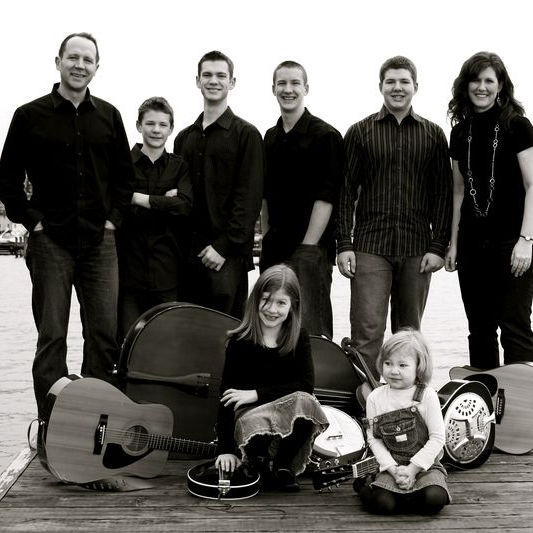 Sally IN WASHINGTON
"WOW!!!!!! I love this product. The Comprehensive Record Solution contains it all!! As I am in thick of the application and admission process, I can confidently say that you have done your homework very thoroughly, the information you share is right on, and this product is going to save many homeschool parents time, energy and money. It is by far the best resource I have seen on homeschooling for college preparation and admission.

Also, your encouragement is awesome. You understand the concerns, anxieties and questions of homeschooling parents and effectively address them all. Your product is worth every penny and I can't wait to recommend this new resource to all of my homeschooling friends."
ABOUT LEE BINZ, THE HOMESCHOLAR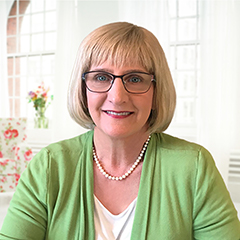 My name is Lee Binz and I'm the HomeScholar. Since my boys graduated from home high school in 2006, I have been helping parents across the globe achieve their goal of homeschooling through graduation. I have counseled, coached, cried with, and cheered on thousands of parents just like you through the challenges and triumphs of middle school and high school.
Before homeschooling, I was a registered nurse. That training and experience has helped me meet parents exactly where they are and be able to provide them judgement-free help and compassion. I am known as the "homeschool consultant who WON'T make you cry!"
Now that you are reaching the middle school or high school years, I would love to come alongside and share with you the hard-won lessons from a multitude of homeschool parents just like yourself.
Let me help make your path smoother. Being a "homeschool pioneer" isn't necessary anymore! Instead, get yourself a good map and guide. That is exactly what I am here for!
The goal is well within your reach! Let me help you get there!
Blessings,
Lee
FREQUENTLY ASKED QUESTIONS