Making the Most of Community College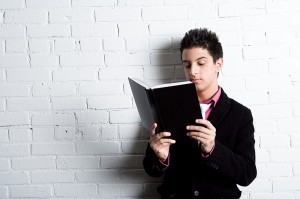 If you are planning to use community college classes to replace or supplement junior and senior year, I have some specific suggestions.
For maximum benefit....


Make sure to have your child take a class in each major subject area: English, math, history, etc.  If you are trying to get an AA degree, that means you will be covering all of those major subject areas plus a little more.


Make sure to have her take a class for required classes at her favorite university.  That may be the same list as number 1, but it could be different. Some colleges require freshmen to take Psychology or something.


Find out the university policy on community college classes.  They may not accept college credits, or consider students a transfer applicant rather than a freshman applicant. Find out so you are prepared.


Be prepared with everything that homeschoolers normally provide: transcript, course descriptions, reading list, activity and award list. Save the college course descriptions for classes taken.


Make sure your child gets excellent grades - hopefully all A's in college classes.  College grades will be weighed heavily, even if a university does not give you college credit for the classes.


Make sure your students gets to know professors, because they will be writing letters of recommendation for college admission.  Sit in the front row, ask questions and participate, so professors know them.



 Curious about The HomeScholar? Read more on our About Us page.
Stay Informed
When you subscribe to the blog, we will send you an e-mail when there are new updates on the site so you wouldn't miss them.
Comments
1
A lot of schools offer the option of taking classes for "honors" credit. This will involve more work from the student, but it is a great way to stand out even more
A lot of schools offer the option of taking classes for "honors" credit. This will involve more work from the student, but it is a great way to stand out even more:)