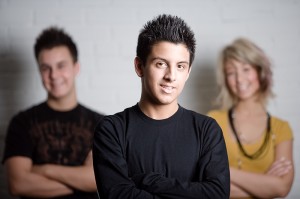 It's not too hard to create a stellar transcript for a student that excels in all they do, but what about the more average student who struggles in certain areas, and may be a little reluctant to learn?  How do you make their transcript look acceptable without any stretching of the truth?
Usually the first thing I suggest when I consult with somebody in this situation is to figure out what your child does for fun. There are often things that they do that you may have forgotten are academic in nature.  For example, if your child is a football player, make sure that you include football on his transcript as a P.E. credit each year. Make sure that you get all the good stuff on their transcript, the places where they shine, and don't just try to make it look like everybody else's transcript with only the standard academic courses.
In addition, make sure that you're not requiring too much of your child, and that they're learning in the ways that makes sense and fit them. They don't have to be evaluated with tests, so if it makes more sense to evaluate them through oral reports rather than written reports, or by tracking the time they spend on their studies, that's perfectly fine.  Remember, if they were in public school as remedial students, chances are their course credits would be measured by the hours they spend doing things. Perhaps they would have more hands-on projects or group activities. You can include all of that in your determination of high school credits for all the different subject areas.

When you are applying for colleges, you will need a great homeschool transcript.  The good news is you can "do-it-yourself" and save thousands.  Discover the Total Transcript Solution.