Is Socialization a Bad Word?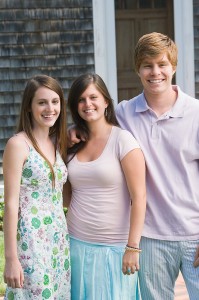 My friends call it The 'S' Word.  Socialization.  But you know, it's not a dirty word.  It's the place where homeschoolers truly shine!
Homeschoolers are better prepared for life as a result of their socialization in the real world. Instead of spending 6 hours a day with their same-age peers, homeschoolers have the opportunity to interact with a broad range of people, in a wide variety of different settings.  This real world socialization leads to all sorts of opportunities that public-schooled students don't have.  My children were invited to participate in a full-tuition scholarship competition, and while they excelled academically, we found out that they won not because of their academics, nor because of their passionate pursuits of chess and economics. They won based on their socialization.  College admissions staff judged the kids based on how they interacted with the other kids and adults, when they thought nobody was looking.  Colleges want students who are honest and trustworthy, who can hold a conversation with anybody of any age, and who can look you in the eye. Homeschooling give us the time to cultivate these traits in our children, and is the best preparation for college, for career and for life.

Subscribe to my YouTube channel.  You'll  get notified when I create new videos on homeschool high school topics!
Stay Informed
When you subscribe to the blog, we will send you an e-mail when there are new updates on the site so you wouldn't miss them.