March is College Visit Time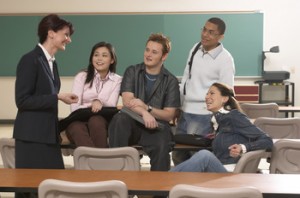 College Visit Time
If you're a parent of a homeschooled teenager, you've probably been thinking about college for a while now! As you and your student prepare for that not-so-far-away event, now is the time to start visiting colleges that interest you.  Deciding which colleges to consider is a big job—and you should take your time doing it, since your student will be spending four years of their life in this place.  For help in the process of selecting and visiting colleges, my online training course, 
Finding a College
 is a perfect place to start.  I recommend you visit colleges in the spring of junior year or earlier. Colleges can look very similar on paper, with brochures full of sunny days and beautiful fall leaves.  Even when pictures and statistics look the same, you really don't know what a college is like until you visit.
Let them know you're coming
Whether you visit a campus on a special preview day, a regular school day or for an overnight visit, you should sign up with the Admissions department and let them know you are coming.  It's very easy.  Most college websites will have a place to register for a visit.  Don't miss this opportunity to let colleges know you're interested in them!  Some colleges keep records of how often prospective students come to visit.  If you decide a particular college may be "the one" and you've visited them four times, they will look at this very favorably and value you more because of it.
Meet the admission representative
When visiting a prospective college, your student should dress neatly and be clean, pleasant and charming.  The school will likely be watching you just as closely as you are watching them.  Students should make a point to talk to the college admission staff.  It's easy for parents to take control here and run the show, but this is actually a mistake.  This time your student should do most of the interaction.  It is, of course, important for parents to find out the college's policy for homeschooled applicants, and determine what sort of records they need from your homeschool.  Many colleges treat homeschoolers the same as all other applicants, while others will have certain hoops that homeschoolers have to jump through, such as testing or something unique to that college.  It's important to know this information up front, so make sure to ask during your visit.

When you are applying for colleges, you will need a great homeschool transcript.  The good news is you can "do-it-yourself" and save thousands. Discover the Total Transcript Solution.
Stay Informed
When you subscribe to the blog, we will send you an e-mail when there are new updates on the site so you wouldn't miss them.
Comments
No comments made yet. Be the first to submit a comment