High School with Learning Challenges
If your child struggles with learning challenges, you are not alone!  Read my article "
College for Struggling Learners
" to hear about other teenagers with learning problems. These are the resources listed in the article, linked so you can easily access the information.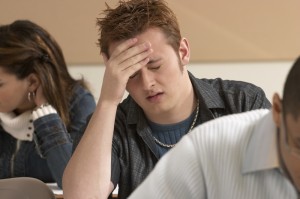 Learning Disabilities Association of America
Typical learning difficulties include dyslexia, dyscalculia, and dysgraphia - often complicated by associated disorders such as attention deficit/hyperactivity disorder. Learning Disabilities Association
Tips for College Admission
Learning Disabilities - 8 Tips For Effective College Registration For Students With LD or ADD.
Read the 8 Tips
Recommendations from Real Homeschoolers
Dr. Raymond Moore, "
Better Late Than Early: A New Approach to Your Child's Education
"  See the book at
Amazon.com
. Debbie's suggestion.
Grace Llewellyn's book, "
The Teenage Liberation Handbook: How to Quit School and Get a Real Life and Education
"  See the book at
Amazon.com
. recommended by Debbie.
Cynthia Tobias, "
The Way They Learn
"  See the book at
Amazon.com
Debbie suggested this book.
"
Why Wait for a Criterion of Failure
" by Beth H. Slingerland is recommended by JoAnn.  See the book at
Amazon.com
JoAnn also recommends "An adaptation of the Orton-Gillingham approach for classroom teaching of reading." This method is discussed on this website, with other resources as well. 
 

The Slingerland Institute for Literacy is recommended by JoAnn.  Visit their website here. "Last Child in the Woods: Saving Our Children From Nature-Deficit Disorder" by Richard Louv is recommended by Joelle.  

Read the

 

book.




"Smart Moves: Why Learning Is Not All in Your Head" by Carla Hannaford, recommended by Joelle.  See the book on Amazon
Read Heather's Blog called: Special Needs Homeschooling




All About Spelling is multi-sensory, approaching spelling through sight, sound, and touch. You can check it out here: AllAboutSpelling.com Consider Dragon Naturally Speaking.  Read the blog post to see if it is a fit for you:  Compensate for Learning Challenges




This is the online magazine about learning challenges: Heart of the Matter Online Magazine: Focus on Special Needs




Free Audiobooks:  LibriVox volunteers record chapters of books in the public domain and release the audio files back onto the net. The goal is to make all public domain books available as free audio books. The ability of the readers will vary, but the price is right. LibriVox Website




Are you on Twitter?
Follow me here
!
Stay Informed
When you subscribe to the blog, we will send you an e-mail when there are new updates on the site so you wouldn't miss them.
Comments
No comments made yet. Be the first to submit a comment