Lovely Landmines: Community College Experience in Canada
Eunice had some feedback about my  blog post "What's Next? 8 Options After High School"
http://www.thehomescholar.com/blog/8-options-high-school/5374/
She provided a great argument in favor of community college.  This would be good to compare and contrast with my article Facing the
Community College Fad
-
http://www.thehomescholar.com/recent-articles/community-college-fad.php
Please read Eunice's experience with community college, then leave a comment and share your opinion and experiences!  It's important to share information with each other, so each parent has as much data as possible before making an important decision.
Blessings,
Lee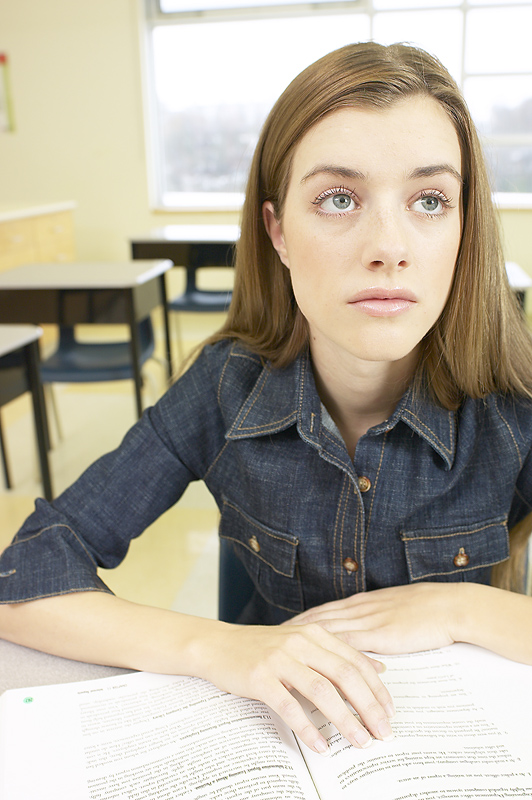 Dear Lee,
I've been following your discussions on "Life after Homeschooling" with interest.

I thought you might welcome some discussion for your Canadian homeschooling clientele as regards what a community college offers here.  My experience is with Camosun College in Victoria, B.C.  We have had three of our children access their programs:  one to obtain university transfer courses, one to get two year computer training, and one to try some of the high school courses (Physics, Math, English) which are fully funded (except texts) until age 19...At which time, many of his first year courses will retroactively give him dual credit for high school and an adult "Dogwood"--high school diploma.

Our experience has been favorable.  It is definitely a transitional time, yet these are the bonuses and the reasons our next child, at least, will also pursue training at this college (likely for graphic arts):

The small class sizes and dedicated professors.  These teachers were KEEN. My own experience in university was that the first year courses were often not as desireable for the professors to teach--Very different at our community college.  They were dedicated and the small class sizes made them very approachable after class.  My daughter actually developed such a good rapport with two of her English teachers that she now considers them friends and has stayed in touch with them.  Some of the programs which had more entrenched instructors were a bit more problematic--one in the computer program and another my son's friend encountered in an engineering class. Overall there was, actually, a higher level of instruction at these entry courses, though, than is sometimes found at university.  The relative youth and motivation of the teachers might help explain this phenomenon.  One other prof who taught upper level courses at the university also did the high school equivalent Physics course and was pure inspiration.

The low price tag.  These fees are half what university costs in our town. With the small classes and good professors for what might be large first year lecture hall classes at university this is definitely a bonus.

Fast tracking.  Our son's computer training was equivalent on the job market to a university program.  Two years at half the price means he was not only done in half the time, he'd also spent only a quarter as much.  (I believe this program is actually seen to be more desireable in our hometown because it is viewed as being more practical than the university program--more quickly adapted to the industry.  The only possible drawbacks are that there was less math and the co-op jobs being offered were local rather than international.)

Easy entry.  Our children's entrance to this college was accomplished based on their writing of an English Placement Test.  Our eldest two did this after grade 10 and, with dean's permission, could have started university transfer courses right then.  We did not do much preparation for this as I was interested more in some outside documentation of their abilities.  They were both avid readers so the vocabulary element was very easy for them and we had written about three practise essays...Needless to say I was flabergasted.  Our city has many international students so this might account for such a simple bar.  We did need Math 12 for entry into the actual computer training.  My son chose to take this at night school while he worked for a year to save for his education.  (We've been debt  free for post-secondary education, by the way, WITHOUT scholarships and the only help from mom and dad being free room and board while they were at school)...

If your student is only there part time, initially, and likely living at home a lot of the pressures one might find are mitigated and I really felt there was not a significant weakening of their faith and no more of an R-rated environment than they would find on the city bus going back and forth to classes.  (The student newspaper was the worst of it from what I could tell!)  I would not recommend taking the college courses in high school across the board, but for the one of our six who did do a few it was helpful.  Lots of prayer needed always as we make these decisions...

This Friday, my daughter invited me along to the creative writing grads' presentation of their writing--three minutes each only!  It was a fascinating evening:  This was in an informal setting mostly for themselves...Two profs in attendance, a few students such as my daughter who aren't graduating quite yet, and me, the lone parent (I think :)  Very eye opening.  The main thing I wanted to share with you was the absolute poignancy of the evening.  There was not a dud writer in the bunch, yet the ones that really stood out were those who connected on a heart level--really putting themselves out there in very much a "truth" way...This is what life is like...So we had poetry, creative non-fiction, play excerpts, fiction and over and over I couldn't quite believe what I was hearing.  So many were able to communicate at a gut level what they were observing in their own lives or offering up these amazing vignettes of another's life.

To be in that environment was an absolute privilege.  Yet there WAS swearing, overt sexual content, drinking, etc. yet often just the sheer brokenness of the lifestyle came through:  the one girl speaking of her innocence lost, another of jumping from body to body, another the slow closing down emotionally after all the fine hopes at the beginning of the relationship had ended... It went on and on.

And this is it, Lee, if your child is called to this environment, what an absolute gift to connect with these fellow hurting human beings.  Not for the faint of heart and truly a mission field.  And that's our "test" for pursuing education in a secular institution:  Is God calling you to it?  If so, it can be a powerful place to be.  If not, the land mines are definitely there...Oh, but the ones who were not of this world simply shone:  they just spoke to a different place about different things (maybe still bittersweet, yet LOVELY and true).  Only a couple of Christians in the department, yet what a place for light to shine...  So, please Lee, use whatever is helpful and may you just have all the grace you need to minister into the hearts and lives of parents and their kids...

I hope this helps explain why "community college" is a welcome term in our home,
Sincerely yours,
Eunice in British Columbia, Canada

I have created a series of videos on creating great homeschool records for college.  You can find them here.
Stay Informed
When you subscribe to the blog, we will send you an e-mail when there are new updates on the site so you wouldn't miss them.
Comments
No comments made yet. Be the first to submit a comment