Feel The Love from Colleges!
Where will you be four years from now?  Will you experience post-homeschool success?  These notes from other real homeschool parents are SURE to encourage you!
Encouragement from Ann in Connecticut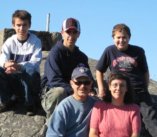 Just a short note of encouragement - two years ago, I was just where you are. I had purchased the Total Transcript Solution, as I knew I had to prepare transcripts for college admission, and my son had taken the SAT, but I knew NOTHING about what I should be doing to prepare for college admissions.

Toward the end of my month-long free subscription to the Gold Care Club, I contacted Lee with a question about the SAT - figured I may as well use it at least once before it expired!

To make a long story short, I decided to extend my subscription to Gold Care Club, learned loads about junior year and homeschooling high school through the Club and Lee's other materials, and was able to prepare a transcript, go to a college fair, visit colleges, and finish my course descriptions by the beginning of senior year.

Having Lee to advise you and hold your hand as you navigate the process will ensure success, as long as you do your part.

She's helped me with two boys now, and both have been accepted to the colleges of their choice with scholarships at each one (though we are still waiting to hear on a few this year).

I encourage you to learn all you can from Lee's materials and take advantage of all the support she has for you for this year--you CAN do it! I felt just like you two years ago!
~Ann in Connecticut
Encouragement from Molly in Washington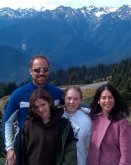 So far, Hannah has been accepted to George Fox University with a $10,000 a year scholarship, and we just received news that she's been accepted to Seattle Pacific University with the Trustees' Award scholarship for $14,000 a year! We are so excited.

Many years ago we committed our little school to God, and look what He has done. A big thank you to you for being used by Him to help enable this to happen, and to many others who have been there along the way.
~ Molly on Whidbey Island, Washington
Encouragement from Nola-ann in South Africa
Dear Lee,  Thank you so much.  I continue to look forward to you emails and encouragement.   We have registered our eldest daughter with a formal distance learning college through Cambridge University.  The academic manager sent me a letter commending me on '*the most outstanding homeschool transcript I have ever seen*'.  And this credit has to be shared with yourself, THANK YOU!!

I was rather taken aback when the  commendation came from the British International Distance College here in South Africa with their reply.  A resounding yes was their reply - also based on a transcript from your library. God Bless you with your endeavours to encourage homeschooling across the world!
Kind regards,
~ Nola-ann in Johannesburg, South Africa
Encouragement from Kendra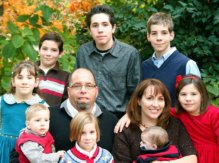 "Lee- Just bought and watched your Big Scholarships DVD. Wow! Thank you SO much! My son watched it with me and he's super motivated now. That video and your help are worth their weight in gold! Anyone with any doubts about purchasing this one, no need to doubt. You won't be disappointed!"
~ Kendra on Facebook
You can start learning about college scholarships NOW, and you'll be feeling the love too!

"Honey, There's a Crazed Mob of Scholarship Wielding Colleges Pounding on Our Front Door!!" Get the Comprehensive Record Solution!
Stay Informed
When you subscribe to the blog, we will send you an e-mail when there are new updates on the site so you wouldn't miss them.
Comments
No comments made yet. Be the first to submit a comment