February is a Difficult Homeschool Month
February is a difficult month for homeschooling.  The days are long and dark, and the weather may not always be cooperative.  Public schools often plan breaks and vacation days for this time of year because it's SO easy to get burned out.
Hang on!  Don't give up!  It will get better soon, and spring is almost here!  What you are doing every day with your children is so important.  One day you will look back and be SO glad you did this.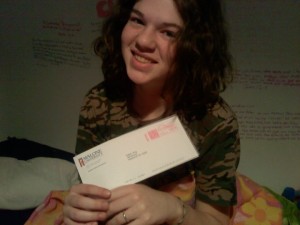 Look at what Julie wrote to me recently:
Hi, my name is Julie and I purchased your wonderful transcript product. I was so grateful for the product I purchased. Your product on how to make transcripts really works. My daughter not only got into her first choice college but won a scholarship as well. Thank-you so much for using the talents and giftings God gave you to make it possible for me to do such a great transcript. So grateful for your program it's amazing and I will use for my other kids when time comes. It looked amazing and the college loved it! Can't believe she won a scholarship! May God bless you and your efforts and I will be recommending to every homeschooler I know this wonderful program. Thanks again and I will be posting link on my Facebook page for all my homeschool friends! This would have never happened if it hadn't been for your amazing transcript helps and templates. Thanks again!
~ Julie in Ohio
This could be YOU soon!  YOU can be the homeschool parent getting admission and scholarships!  It's not just me and my kids, there are LOTS of parents succeeding beyond their wildest dreams.  Sure, "results not typical" and "your mileage may vary" but at the same time, if you focus on what you're doing now, you could be the next success story.
And please, when you get those admission letters and scholarship offers, keep me posted, because other parents need to feel that love from colleges, too!

Learn how to save money homeschooling with my free Special Report: "7 Secrets to Homeschooling Through a Financial Storm."
Stay Informed
When you subscribe to the blog, we will send you an e-mail when there are new updates on the site so you wouldn't miss them.
Comments
No comments made yet. Be the first to submit a comment