Wayward Prodigals Can Happen to Good Parents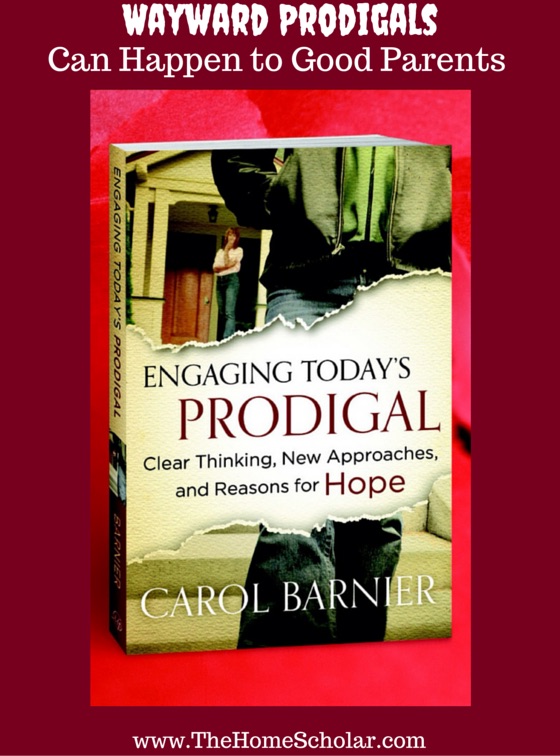 I received this book in exchange for an honest review - all opinions are my own. This post also contains affiliate links. If you click and buy I may make a few pennies, but not enough for a latte.
I hope you know by now that your family isn't perfect. I hope you understand that homeschooling is not a panacea for the human condition. Homeschooling is a great way to educate your child and raise them in your faith, instilling your values along the way, but it does NOT come with a guarantee. I know that wayward prodigals can happen to good parents - even good homeschool parents can suffer as their child becomes a prodigal - a child who lives a life contrary to everything they have been taught.
Searching for a resource to share with other families, I requested the book,
Engaging Today's Prodigal: Clear Thinking, New Approaches, and Reasons for Hope
by Carol Barnier. I love this book and I strongly recommend it to parents who are dazed and confused by the choices of their wayward teens.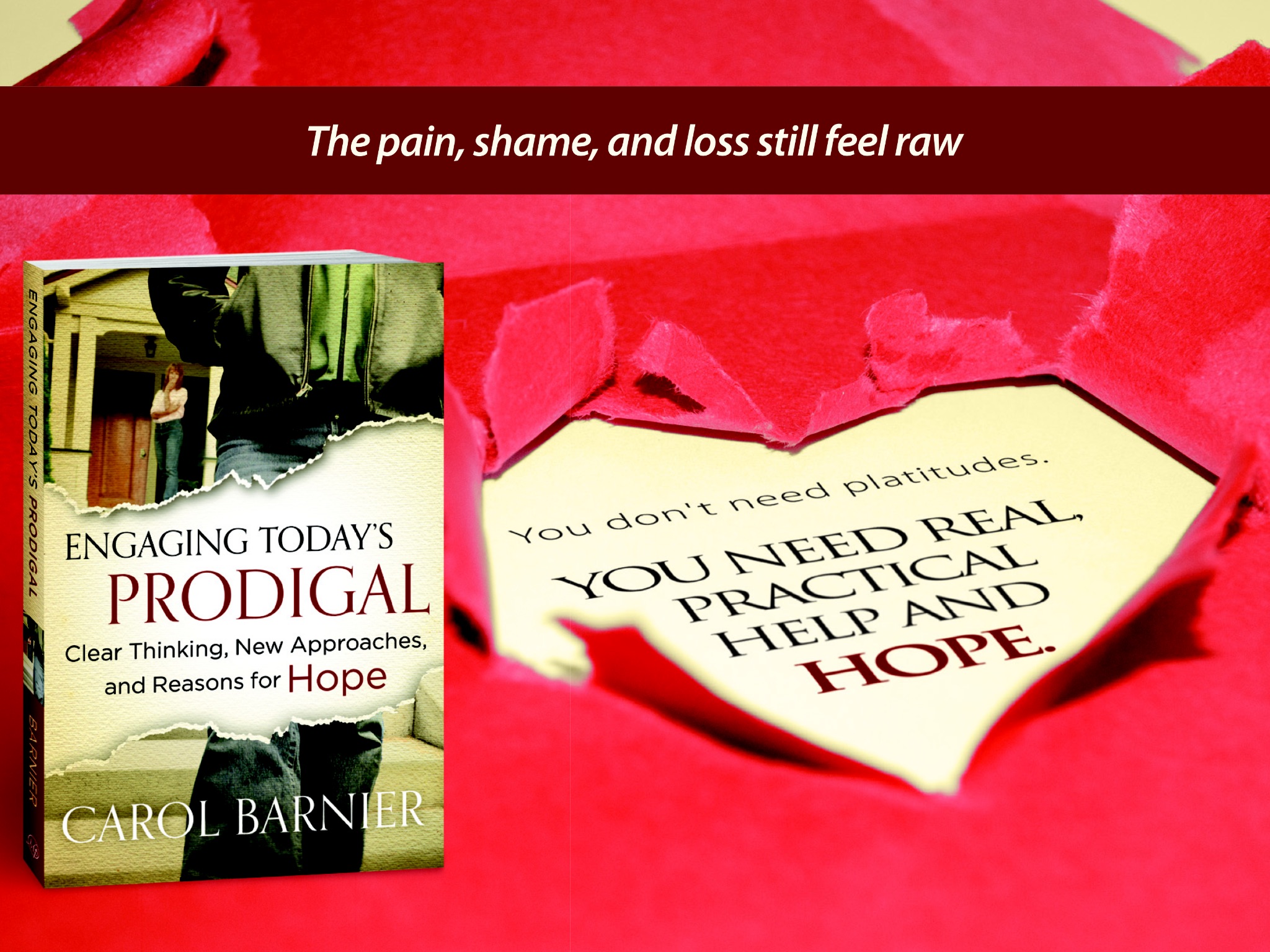 Carol understands. She knows that sometimes children make baffling choices, regardless of their upbringing. When that happens, you need a book without judgement or lists of things you should have done. You need a book that will instead come alongside you and suggest ways for you to cope right now, in the situation you are already in. She doesn't think you are a bad parent. She knows that complicated life and family situations can come up unexpectedly. From mildly messed-up agnostics to seriously felonious children, you can bring your problem with you into this book and find answers that will help you today, without judgement. Carol explains her own prodigal situation to put you immediately at ease.
Chapter 1 will begin your healing process, with the most important lesson in the book, by dispelling the myth that "Perfect Parenting Makes Perfect Children." Yes, our first lesson is it's a myth that homeschool parents can create perfect children who are always obedient to scripture. We are reminded that God is perfect and if this myth was true, Adam and Eve would not have sinned. While emphasizing the value of good parenting, Carol says the Bible does not promise that perfect parenting produces perfect results.
Once you have learned this lesson and believe that your child can make independent choices, regardless of how they were raised, then you can move forward. Carol will guide you gently through the process of wholeness. You don't need to beat yourself up anymore. You can find the answers to your worries.
This is a how-to book, but not a you-should-have book. It can help. It won't hurt, I promise.
You can
check out Engaging Today's Prodigal: Clear Thinking, New Approaches, and Reasons for Hope by Carol Barnier on Amazon
.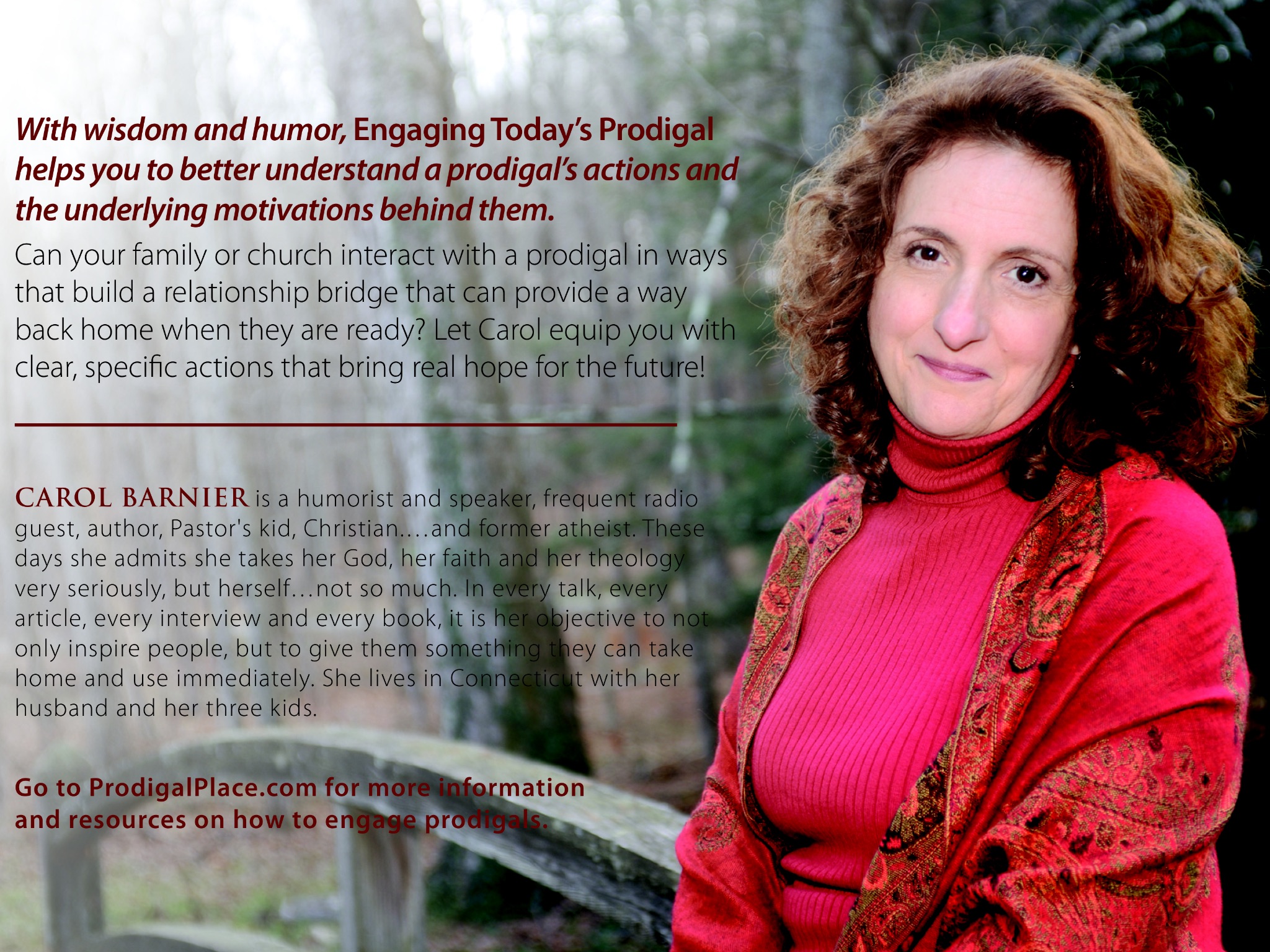 Stay Informed
When you subscribe to the blog, we will send you an e-mail when there are new updates on the site so you wouldn't miss them.
Comments
No comments made yet. Be the first to submit a comment