What Should I Use for Homeschool High School Science?
I'm a huge fan of Apologia sciences!  I believe it's wonderful college preparation, and that their Biology, Chemistry, and Physics can provide the highest quality college prep education.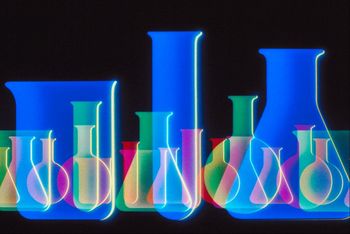 On the other hand, I have heard mixed results from their General Science and Physical Science curriculum.  These are recent additions to Apologia, actually.  Years ago, they only provided Biology, Chemistry, and Physics. Prior to that, the author Jay Wile recommended using unit studies to encourage the love of science in middle school.  He suggested saving textbooks for high school.
Home school lab sciences can mean almost anything.  There is no true definition of what a lab science is.  You can read more about the definition of a
lab science in this blog post
Lab science equipment can be purchased from many sources.  Most often I recommend purchasing the Sonlight science kits;
Apologia Biology
with everything you need for
experiments
Or  www.hometrainingtools.com
We did our labs at home, using materials from Sonlight, HomeTrainingTools, and Apologia.  My children were well prepared for college, and both earned "As" in their first year of college sciences.  I really do think that homeschooling science labs can give a great foundation!
Although you can use General Science and Physical Science for high school credit when taken at high school age, I do not recommend giving high school credit when the courses are done during middle school.

Click here to read more about why teaching your high schooler is highly overrated.
Stay Informed
When you subscribe to the blog, we will send you an e-mail when there are new updates on the site so you wouldn't miss them.