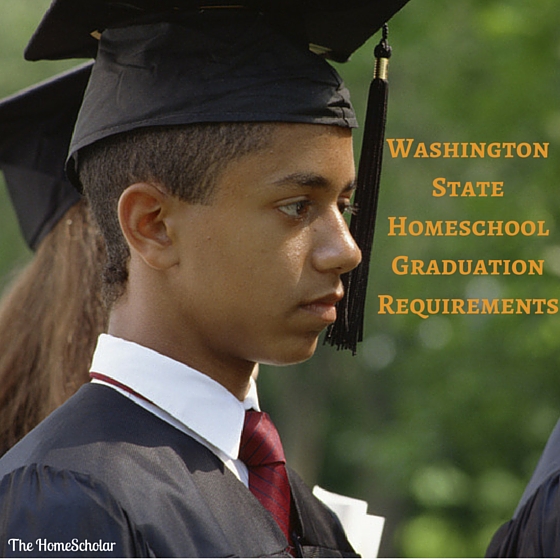 For many homeschoolers, college follows shortly after graduation. Gaining college admission and scholarships is the concluding act of your homeschooling career. Let me show you how to do it. Click to register for my free class: College Applications Simply Explained
Homeschool law may not be the same as the law covering public or private schools. In Washington State, for example, public school is covered in one area of the law, and homeschool law is covered in an entirely different area. It can be confusing! When researching the laws in your state, make sure you are looking at the law that applies to homeschoolers. I frequently see homeschoolers trying to fit their homeschool into public school law, and it doesn't feel right. It can be like the old square peg and round hole!
Here is the key: there is a difference between public high school graduation requirements and requirements for homeschoolers. As a homeschool parent in Washington,
you
get to choose what
your
graduation requirements are. You can create your own transcript and award your own homeschool diploma, all within state law.
When you plan for college admission, you will exceed the academic requirements for graduation from public schools. College admission requires more than high school graduation. If you are following a college prep plan, then you are doing more than enough. You can read about college prep academics in this article: 
9 Easy Steps: High School Graduation Checklist
Washington state law stipulates 11 required subjects to be taught in your homeschool curriculum. Moms often find it most surprising that Washington State History is
not
on the list, but Occupational Education
is
on the list. Occupational Education is an easy class to teach. Simply wait until your child gets a job, count hours on the job, and award credit based on those hours. It's the easiest class you'll ever teach.
Other Washington state homeschool requirements include:
qualify to homeschool (one parent has one year of college or more, has taken a short class, agrees to work with a certified teacher, or is deemed  qualified by the local school district)
submit a declaration of intent to homeschool
annual assessment (PSAT, SAT, and ACT count, or you can choose a non-test assessment by a certified teacher)
required to keep records, but they don't say which records to keep. You are required to keep immunization records with your homeschool records, but you aren't required to immunize your children LOL)
And finally, you don't have to turn anything into the state once you have completed the declaration of intent. After this is turned in, you are completely responsible for your child's education.
You are doing everything right, don't worry. You don't have to be a public school. You are a homeschool. Different laws cover homeschools. For more information, check the
Washington Homeschool Organization
website.
If you don't live in Washington, please make sure you
check the law for your own state
.

Please note: This post was originally published in August 2009 and has been revamped and updated for accuracy and comprehensiveness.
Save
Save
Save
Save