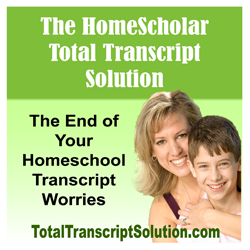 Summertime Fun: Record-keeping
It's summertime, and the living is… easy?  Probably not, if you're a homeschool parent!  Now is the time to play catch-up. Summer provides an opportunity to work on all those tasks you've put off throughout the school year.  Little things such as cleaning out the closet under the stairs, or planning a visit to grandparents in another state.  Summertime is also a great opportunity to catch up on homeschool tasks that you've put off during the school year.
One of the most important things is for homeschool parents to consistently keep up with record keeping.   Remember, it doesn't matter how gifted a home educator you are or what wonderful intentions you have. There also has to be follow-through! You need to keep records that are academic in nature or things that are at high school level. It's relatively common for homeschoolers to do high school level work at a young age. If your junior high child is doing Algebra right now, make sure to keep records of it. Algebra is a high school level course, and can be put on the high school transcript even if it is completed earlier.
If you have a high school student, record keeping means creating course descriptions and transcripts that capture all their educational experiences in a way that colleges can understand.  For a great introduction to writing these, I recommend my
Total Transcripts Solution
.  A course description is a simple paragraph describing what was taught. You can create course descriptions using a textbook description, a catalog or homeschool book description, or simply by writing a list of what your student did in that course.  This might seem daunting, but start small.  Try to write one each day while your child is busy with summer activities, or write one a week if they're at home and underfoot. After the first few tries, you'll find yourself turning them out in no time!

 Are you on Twitter?  Follow me here!