Showing Respect to our Children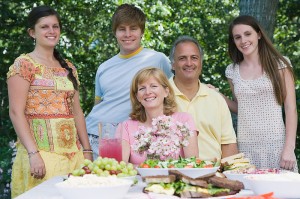 A while ago, a segment of one of my newsletters was plagiarized. I consulted my in-house "lawyer in training" – my son Alex.
Whenever I think of our discussion that day, it really warms my heart. On one Sunday, in our "
Love and Respec
t" Sunday School class, I think I finally recognized why Alex's assistance had been so important to me that day. He was defending me – which was showing that he loved me.
In the book, it tells a good deal about cycles, and ways love LEADS TO respect, and respect LEADS TO love. Therefore I started contemplating what I did to show my son respect that day. I think that the moment when I wanted to know his view of the issue, adult to adult, was the moment that he knew I respected him. We won't even look at all the times I completely *fail* at the love and respect cycle, but I did think it was interesting to look at a situation in which it worked. I hope it will encourage you.

Subscribe to my YouTube channel.  You'll  get notified when I create new videos on homeschool high school topics! 1
Stay Informed
When you subscribe to the blog, we will send you an e-mail when there are new updates on the site so you wouldn't miss them.