More Competitive with CLEP?
What about using CLEP in high school?  Wendy asked these questions after she read my blog post about Capturing CLEP Credit on a Homeschool Transcript:




If a college doesn't accept CLEP courses as fulfillment of a college class, will they recognize it as fulfillment of the high school course?


And will this make the student's college application more competitive?


Will organizations like National Homeschool Honor Society and other "honor" societies make a student's college application more competitive?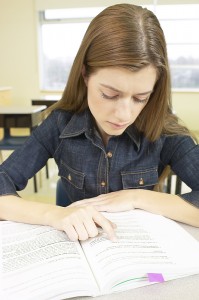 Dear Wendy,






Colleges each have their own policy about CLEP and other things.  The best answer is to find out what YOUR colleges want, and then GIVE them what they want to the best of your ability.  However, CLEP is outside documentation of your homeschool, just like AP, SAT Subject Tests, SAT and ACT provide outside documentation.  Using CLEP as a way to document what they learn will provide additional weight to your transcript.  That doesn't mean a college will necessarily prefer your student over another, however.  When you are homeschooling independently, you can teach a class in your own way.  You can evaluate in your own way.  If you teach the content of a CLEP exam, and then evaluate the success of your class with a CLEP exam, it will certainly not be any LESS recognized as a homeschool class.  Instead, the outside documentation of the test can demonstrate that your child knows the material.






If you are applying to very competitive schools, find out what they want and give it to them.  Our first choice schools accepted CLEP, so we used that for our outside documentation.  Some other schools we applied to did not recognize CLEP in their admission policy, but it did improve their position for admission.






If you have a high school student who has taken the PSAT or SAT or ACT, you may get some offers to join an honor society. Some are legitimate and some are not.  Try to determine if the honor society is tied to some sort of actual "honor" like GPA or SAT scores.  Then look to see if it is a money-making organization or a charitable organization offering the award. A legitimate honor society may make a college application more competitive, but not necessarily any more than the GPA and SAT score required to receive the award.
Learn the SECRET to getting your student placed at the TOP of the stack for college admission consideration as well as one of those MASSIVE university scholarships.  Get the
Comprehensive Record Solution
!
Stay Informed
When you subscribe to the blog, we will send you an e-mail when there are new updates on the site so you wouldn't miss them.