Military Academy and ROTC Scholarship Success
Let me just stand back and let another mom tell you the good news: Homeschoolers win Scholarships!  Military Academy and ROTC!  Here are some real tips from a real mom with experience!  Thanks for sharing, Cassie!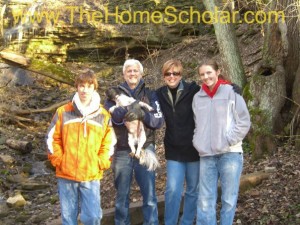 Hi Lee,
Now that we are nearing the end of the year I wanted to update you on Sara's plans for next year.




Sara was fortunate to receive a nomination to the US Naval Academy from our representative and a nomination to the US Air Force Academy from one of our senators.  Unfortunately she did not receive and appointment to either school although she was qualified in every area.  We are so very proud of her accomplishments and more importantly her tenacity.




Sara also applied for an Air Force ROTC scholarship and received a full tuition scholarship! These are also quite hard to come by (15,000 applicants, 4,000 qualified candidates and 911 scholarships offered in 2011) so that is her plan B. She was accepted at Miami University in Oxford, OH, as well as Ohio State university and received merit scholarships from both schools. At this point she is leaning toward attending Miami and with her combined scholarships school will be paid for!


Thanks again for all of your help and support over the last few years! It is hard to believe that we are "shutting the doors" on our little homeschool.  We are so very proud of Sara and all of her hard work.  We are also so proud of her determination to serve our country and look forward to her commissioning in four years.

There are several things I would share with parents about this entire process.  Obviously, first I would tell them to use all of the resources that you have made available! Seriously! While I had always kept good records you really helped me put it all together in a very concise, readable and professional way.

As far as applying to the academies and for ROTC scholarships my first piece of advice would be to make sure it is completely student driven.  I honestly did very little except to send records and letters of recommendation when Sara asked me to do so.  I did not keep up with due dates or anything!  If a young person has a desire to serve as an officer then they have to show the initiative and go through many interviews with congressional staff members, liaison officers and ROTC commanders.  Being a "helicopter parent" is definitely a no-no at this point.  I did have contact with the academic counselor at the Air Force Academy as she needed some clarification for a class that Sara had taken at a small private school (with no school profile!) and she commented on the quality and thoroughness of Sara's records.  For the academies and ROTC a transcript will not suffice.  Even members of congress require school documents with the nomination applications!  I had to send detailed course descriptions and lists of textbooks we had used so it best to keep up with this on a yearly basis so you can just pull it together at the end.  Also, be prepared to write letters for your own child!  I would have never thought that anyone would want me to do so but all of the academies, ROTC and our senators and representative each requested this.  It was initially difficult but I remembered what you had said to me about describing how mastery of subjects had guided our decisions and that helped to focus my remarks.  I also think it is important to think of one quality about your child and describe how that is demonstrated by your child's accomplishments.  I focused on Sara's quality of tenacity (in abundance since birth!) and how she simply never gave up even if she initially had failed at something...like when she didn't get into our city's competitive youth orchestra on the first try.  She was hurt and disappointed but practiced harder and got in the next year.

Once Sara received the ROTC scholarship we have accompanied her on visits to detachments and the officers are very friendly and that's when you can become more involved.  But ride in the "back seat" until then.  The commander of the Miami University detachment shared with us that his top 2 cadets in the detachment were homeschooled and he is very excited to have Sara join them.

I hadn't thought about canceling my membership but I guess it is time for that. Makes me sad.  You have really made a difference in our lives and helped two young people achieve their dreams by helping their mom, so our family thanks you from the bottom of our hearts!

Cassie
I recently heard from Cassie with an update on her daughter.
For those students who really want to attend one of the military academies don't give up hope. Sara had accepted her ROTC scholarship and was set to activate it at Miami University when she received an email in the middle of May asking if she would be interested in accepting a Falcon Foundation Scholarship from the U.S. Air Force Academy to attend one of 8 military prep schools this year and then matriculate at the academy in June 2013. Virtually all students who take this path are admitted so she jumped at the opportunity! She must go through the nomination process again but the Academy application is very simple this year. All of the academies have similar programs so don't be discouraged if an appointment is not offered the first year. In fact, many academy students apply while in college and participating in ROTC. Students can enter the academy until the age of 21 so if it is a dream be tenacious.
You can read about Cassie's other graduate here:
Encouragement from The Other Side

Related Posts