Lots of Questions about the Common Application Recently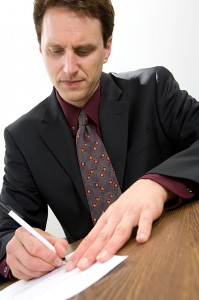 Can you give me guidance on writing a recommendation as a counselor? The Common Application and another school have requested I do.  What points should I cover in answering college homeschool supplements that request explanation of an educational philosophy?






~ Dana




Dear Dana,




I have a section on recommendation letters that will help.  Remember that even though the concept makes you feel anxious, at least you know your child!  Lots of teachers have to give letters of recommendation for students they don't even know!  That's why they even have this information on a college board - for those teachers that don't feel comfortable writing recommendations.




Many college specify that they do not want a parent to write the recommendation, so be sure they want that.  Instead, it might be best to ask someone else to do the letter of recommendation.  It doesn't have to be a teacher, just someone who knows your child is smart :-)

If they ASK you for a letter of recommendation from a parent, then give it to them.  It's preferable, however, to have that recommendation be from someone else.




If you do request a letter of recommendation from someone else, then give them the transcript and activity list or resume, so they know something about your child - that is accepted practice.  You can also give them the links below, so they will know how a letter of recommendation looks - they may not know any more than you do.




Tips on Letters of Recommendation




Since you mention the Applications, I wanted to make sure you have seen this helpful video.


Understand College Admission Essays


Every homeschool parent tends to answer the homeschool supplement differently, so there is no set answer.  I will say, however, that don't stress about it too much. The transcript is much more important.  Some things that you may want to include:




1. Why did you begin to homeschool




2. What benefits have you see from homeschooling




3. What is your homeschool style:  unschooling, classical, literature-based, lifestyle of education, etc.  I would avoid the word "eclectic" because I think that word is only common in homeschool circles.




4. I think I would mention that you teach for mastery - that can explain a high GPA




5. It may be helpful to directly address myths of homeschooling.  "His socialization has improved since homeschooling" or "She regularly interacts with large groups of friends at swim team."




6. That may be the time to address anything really unusual: debilitating car accident that might explain poor math scores, that sort of thing.


The supplement may be very short, just a short paragraph, telling information about homeschooling that you might give an interested stranger.  Other parents choose to make it a page-long essay.  Either way seems to work!

Stay Informed
When you subscribe to the blog, we will send you an e-mail when there are new updates on the site so you wouldn't miss them.
Comments
No comments made yet. Be the first to submit a comment