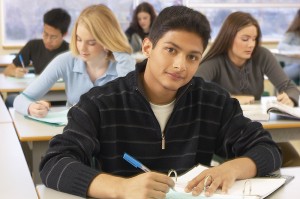 Once you get the PSAT scores, what happens next?  Have your children take the SAT or ACT in the spring of junior year.



My daughter is going to take the SAT in Mar 2012. She's taken the PSAT and we had her scores sent to our home. But when it comes to the SAT scores I was thinking of doing the same thing and then we personally send the scores to the colleges. Is that the best way to do it?


It's cheaper to have scores sent directly. For that reason, if she scored good on the PSAT then I would send scores directly. If she scored poorly on the PSAT (below 50 in something) then I would pay the extra money and send them one at a time to colleges if possible. For estimating scores, add a zero to each PSAT score. 500 is average, 600 is good, 700 is great, and 800 is perfect. Anything over 500 is better than the average public school child.

Whether it is questions about honors, CLEP, or the ACT, I am here to help.  My Parent Training
A la Carte
courses can help you become fully prepared for your next step in homeschooling.