Whenever colleges are looking over students to admit, it's quite a lengthy and arduous process for them. Rather unpleasant, they point out! They typically have only a couple of minutes to make a thumbs-up or thumbs-down on an applicant. For that reason, the transcript might be the only section of information they utilize for that determination.
The transcript is designed to whet their appetite. Do they want more of your student? or not?
Similar to an appetizer prior to a fancy dinner, you don't require a great deal. It's basically a single, one-page summary of the student. It shows the college some essential information. Is the student qualified? Do they satisfy the minimum requirements? The less difficult the transcript is to swallow, the more they will desire to stay and pay attention to more information regarding your child.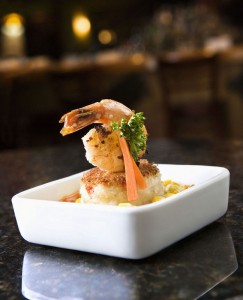 The transcript is the overview of your student, and the appetizer to whet the appetite of a food critic – the college admission representative. In the event that you pass muster with them, they may desire more. Be ready with course descriptions should they need it!
I supplied a one page transcript laying loose on top of my homeschool records. Beneath that overview was my package of course descriptions, inside my comprehensive homeschool records. These made available the information that could be asked for after the original "oh good! " reaction to the transcript.

When you are applying for colleges, you will need a great homeschool transcript.  The good news is you can "do-it-yourself" and save thousands.  Discover the Total Transcript Solution.