Homeschoolers: Why Did You Take the PSAT?
Why did you take the PSAT?  Did you remember to register in time?  I was very encouraged the other day when Kitty said she and her friends remembered to take the test because of me!  After a hard day, that sort of positive encouragement can make my whole week!  Here is what she wrote: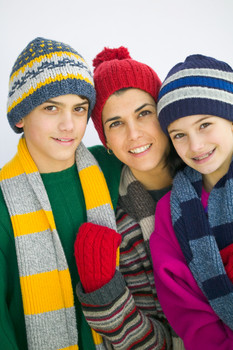 Lee,
Today my son took his PSAT test. Four or five moms were waiting for their children after the test and they told my husband that they were at the test that day because of me, his wife. But, he was quick to tell them that ACTUALLY it was because of you!

The day you sent out your emails about the PSAT I went into action and called our local school system. The registrations started THAT day!  Homeschoolers couldn't register until the next week, but it gave me time to get the information I needed. I told a few friends, who must have told some friends. So, in case you ever wonder if you're making a difference, YOU ARE!

I was like the people you described in your PSAT information. The whole concept of PSAT and SAT totally overwhelmed me, partly because of what they mean: My son is almost done with high school! I'm so not ready for that to happen, so I try not to think about it. But, you forced me to get my head out of the sand and take the steps needed to make the test happen.

Thanks again,
Kitty
Even when your schedule is busy, quickly look over my "
Calendar Reminders
" in my newsletter each month.  That will remind you about key, time-sensitive tasks, like registering for tests.  Learn about the tests so you are prepared.  Next year, you will be all ready to go! Take the
PSAT for Fun and Profit
The Homeschool Advantage in
SAT Tests

You can sign up for our free monthly newsletter here.
Stay Informed
When you subscribe to the blog, we will send you an e-mail when there are new updates on the site so you wouldn't miss them.
Comments
No comments made yet. Be the first to submit a comment