Unexpected Benefits of the PSAT
There are lots of benefits of taking the PSAT; practicing for an important test, receiving financial aid for college.  Last week I found an unexpected benefit!  When children see a public school environment, it can have surprisingly positive consequences!  This letter from Sheri explains what her son learned in school the day he took the PSAT.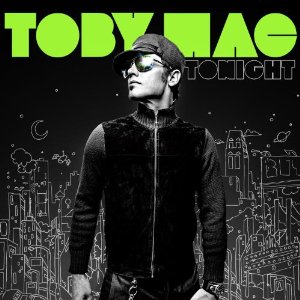 What a Difference a Day Makes!
Hi Lee,
I thought you might enjoy hearing about my son's day (well, really just a morning) at the local high school taking the PSAT. It is quite funny how much difference a day can make.

We HAVE had a slow start to this year with moving followed by inundations of bugs, water damage, replacing all sorts of unexpected pieces and parts of our home, fatigue, etc. These have all hit us hard. It was getting very discouraging to think of what we were (and were not) accomplishing in our schooling. But the Lord has been good to encourage me through many and sundry ways, one of which was my son's day at our local public high school.

He was put in the classroom of a very nice teacher whose wife schools their children at home. This was a very kind consideration by the school counselor, I appreciated it. The things he noticed about the classroom were the disobedience and disrespect the kids had for the teacher's word. He said, "no talking" yet they talked. He said, "no computers", yet they got on the computers and played games. I got the biggest belly laugh out of this, because these are the EXACT things he does at home! So, he came to the conclusion that it would be extremely difficult for a teacher to actually teach these kids anything (oh really?). He told me today that he thought the way to teach, really teach, and get kids to retain was to have the information make a large and personal impact on them. Wow.

I wanted to tell you also, how much I appreciated your well timed encouragement today. In school we have not done as well as I would have hoped. I have failed in many ways. But, I do need to get back up again, dust myself off (and get my husband's table saw out of the school room) and get to work. I truly appreciate you!!

Lotsa love,
Sheri
Her conclusion, about getting back up and dusting herself off, reminds me so much of the TobyMac song "
Get Back Up Again
."
"We lose our way, we get back up again It's never too late to get back up again And one day you gonna' shine again You may be knocked down, but not out forever."
I hope you aren't having a bad day.  If you are having a bad day, remember that it could be worse, and you still have the opportunity to get back up again.  You may be knocked down, but you're not out forever.

You can sign up for our free monthly newsletter here.
Stay Informed
When you subscribe to the blog, we will send you an e-mail when there are new updates on the site so you wouldn't miss them.
Comments
No comments made yet. Be the first to submit a comment