In the spring a young man's fancy lightly turns to thoughts of love.
~Alfred Lord Tennyson

In summer a homeschool parent's fancy turns to reading.
~Lee Binz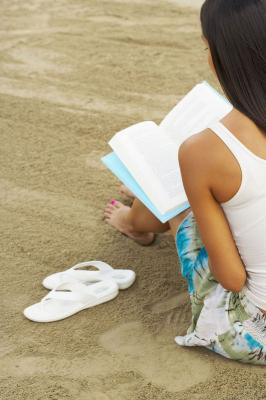 One of the great things about summer is the opportunity to read without being interrupted.
Set two goals:
First:  Demonstrate the love of literature by finding a book for yourself and reading it in front of your children, showing them how enjoyable it is. Second:  Find books that your children will enjoy reading.
For some, finding a fun book will be easy.  Look over the
College Board®
's Reading List for the College Bound for some interesting books.
101 Great Books Recommended for College-Bound Readers
.
For others, finding a book they enjoy is a little more difficult.  Realize that this is why librarians earn the "big bucks" - they have the skills needed to find an enjoyable book for almost any teen with almost any interest. Your first step is checking with a librarian.  If all else fails, don't hesitate to have your children read trade magazines or even comic books (carefully screened, of course). Reading anything is better than reading nothing!
Reading below grade level can increase the "love of reading" factor and increase their reading speed while helping children feel comfortable with a book in their hand.
Here is a simple trick for helping your students increase their reading speed.  Have them use their index finger to trace the words as they read.  This keeps them from backtracking, which slows down most readers.  Such a practice can increase your reading speed by 20% or more.
Keep a list of books on a reading list.  Some colleges like to see a reading list, and it can come in handy when you are writing course descriptions.

You can sign up for our free monthly newsletter here