Learn about Challenges from this College Grad
We can learn things from other school settings.  I was reading about a success story in the newspaper that will be SO encouraging to parents with struggling learners.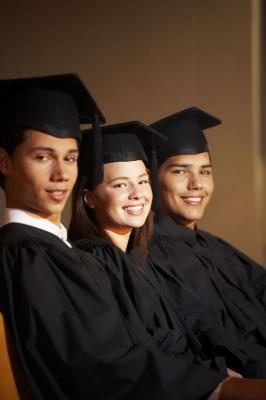 "The kid who was never supposed to walk or talk, he's about to graduate from one of the fine liberal-arts colleges in the country"
Read the article called
Grad who personifies perseverance
This young man attended a private high school, worked with private tutors and used school-provided note-takers, and then graduated from high school with five universities to choose from.
What lessons can we learn from this?
First, nothing can beat the one-to-one tutorial available in homeschooling.  Even with severe challenges, working with a student one-on-one is extremely successful.
Second, it's OK to teach your children in a way that makes sense for them.  You can be the "School-provided note-taker" and provide other specialized supports.  I'm reminded again about the software that will type the spoken word.  (See Dragon Naturally Speaking in my blog post called Compensate For Learning Challenges.)
Third, there really IS a college for a child with learning challenges.  Don't give up hope!  If you feel unsure, start your search a little early, perhaps in Sophomore year, so that you can do a thorough search for that just-right school.

Do you like getting this sort of help for homeschooling high school? Gold Care Club members get extended answers to their most challenging high school issues.

Stay Informed
When you subscribe to the blog, we will send you an e-mail when there are new updates on the site so you wouldn't miss them.
Comments
No comments made yet. Be the first to submit a comment