Not everyone loves Apologia.  I always encourage parents to use what works for their student, because not all children learn the same way.  It's more important that a curriculum WORKS than if it is popular, inexpensive, or highly rated.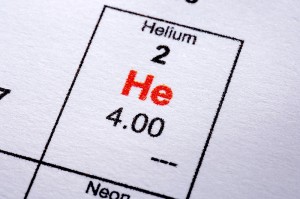 I'm hoping you can help me.......this is my first year to homeschool a high school student. My daughter is now in "9th grade" and I am completely lost with regards to science. I am not into science, don't really understand it, and don't have time to learn it, LOL, but need a good curriculum for her. And we don't have a lot of money to buy something with lots of bells and whistles. And she HATES Apologia, which is what most everyone uses or suggests. I was hoping since you were the expert of all experts, you might be able to point me in the right direction.

Thanking you in advance,
Debbie in OR
The expert of all experts?  LOL!  No way, Debbie!  YOU are the expert on YOUR child!  But I'll be glad to give you some pointers, and ideas to get you started.
You don't have to buy something expensive.  You can piece together a science class using used curriculum.  For science, you don't have to teach a lab portion every year, and biology tends to be the most expensive lab science. If you can't afford to buy everything, skip the microscope and focus on the biology field experiments or dissections.   You might enjoy my blog post on choosing  curriculum that is "
Latest and Greatest" vs. "Tried and True
" as a method to save money.
But if you know that science is your own weak area, then you can take certain steps to make sure you are successful with science.  Put that subject FIRST all the time.  Make sure you put your money first into science.  Make sure you put your time first with science.  Every homeschool parent has a subject that they don't understand, tolerate, like, or remember to teach.  When you identify your weak area, then you can do something about it!  Once you have identified your weak subject, remember to put that subject FIRST.  It's the first thing your student does in the morning.  It's the one thing you make sure is done every single day.  Even when a fabulous opportunity arrives, and all the other homeschool things get put on the shelf, this is  the one thing you are sure gets done.  It's the first curriculum that you buy each year, and the thing you are willing to spend the most money on.  It's the only thing you will be SURE to reinvest in if necessary.  In other words, if you choose a curriculum and it doesn't work, this is the area that you will make a second purchase – even within the first couple of months of school.
When you are looking for a high school science course, and Apologia doesn't fit, look first at
HomeTrainingTools
. If you can't bear to even peruse their online catalog, then call and speak to their customer service department at 1-800-860-6272. Make sure to get lots of feedback from your daughter.  She may be interested in a science that is slightly off the beaten track.  Perhaps she would prefer astronomy, geology, ecology, robotics or equine science.   You can choose a different textbook provider, like Bob Jones or Abeka.  You can change to an experiment-based model, like TOPS or Rainbow Science.  You can join with another homeschool family, and do  your science together with that family. You don't have to have children exactly the same age, and that can be especially helpful for children who enjoy socializing.
Whatever you choose to do together, make sure you plan to do it first thing every day.

Please rate my blog at Homeschool Top Sites!