It's College Fair Time!
Put that College Fair on the Calendar!
It's college fair season, and it's time to get that responsibility on your calendar before it gets full!  Attending a college fair is a key to finding a college, and I strongly recommend that every homeschooler attends a college fair in Junior Year.  I think they are great for freshmen, fabulous for sophomore and seniors, but should be required for Juniors.  One of the major tasks of Junior year is to find a college where you want to apply. The first step to finding a college is attending a college fair.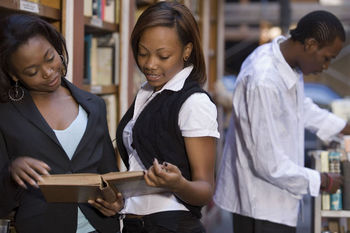 At a college fair you can learn about admission requirements, how they handle homeschool students, what financial aid is available, what testing is required for admission, and what college majors might be interesting.
Now before you get overwhelmed, let me explain something - IT'S EASY!!
First, go to the National College Fair Website here: www.nacacnet.org. You get a choice between National College Fairs and Performing and Visual Arts College Fairs. If you can't decide, choose the National College Fair.  Scroll down the page until you find a college fair that is near you.  Here is the key step:  put the information on your calendar, and get a sitter for younger children if necessary.
There is a National Christian College Fair as well.  To locate those fairs, go to
http://nccf.us
. Choose from the drop down menu to find a fair in your state.   Again, the key to success is actually putting down the information on your calendar!
Finally, you can find college fairs with a simple Google Search.  Decide what city would be convenient for you.  If you are in a rural area, choose a city you visit for major shopping trips, or a city by relatives you would like to visit.  Then google that city name and "college fair." You may find a fair that is convenient for you!
In some areas around the country there are college fairs specifically for homeschoolers.  I will be speaking at the
Pacific Northwest Homeschool College Fair
on November 6th.  I know there is a homeschool college fair in Texas as well, at
One Day Academy
. If you know of another college fair specific to homeschoolers, can you please leave a comment and tell others?  I would love to share information about others homeschool college fairs as well!
Remember, the key to success with college fairs is simply to GO.  It's easy to miss them, and they only come around once a year!  Make sure you get it on the calendar, and circle in in red if you need to!
I have an article on College Fairs in my article archives, called
How to Choose a College
. For more information on choosing a college, I have video called
Finding a College
that you can watch with your teen.

Please rate my blog at Homeschool Top Sites!
Stay Informed
When you subscribe to the blog, we will send you an e-mail when there are new updates on the site so you wouldn't miss them.
Comments
No comments made yet. Be the first to submit a comment