Feel Like a Failure? Tests Can Help!
In spring and summer parents may look back on the year and feel VERY discouraged.  They see how little they got done, they notice what was not finished.  They clearly see the difficulties and traumas that got in the way of  formal education.  But all is not lost!  You can't actually PREVENT a child from learning.  That's where standardized tests can help.  They can show you how much your children have learned while you weren't even paying attention!  Even if you don't believe me, listen to what my client Rebecca shares: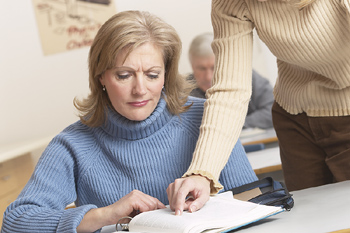 This has been an extremely difficult year for us as we had a baby in  the middle of the school year, took an entire month off, and struggled through the last semester with nursing and diapers and spit-up and everyone wanting to stop working to stare at the baby...  Anyway, they just got their CAT scores back.  I was so worried.  They both scored in the 99th percentile a grade ahead of where they'd be in public school.  My new mantras are Lee quotes:  You can't keep a child from learning if they're reading; Mastery, not Perfection; and Failure is Feedback!!  Thanks a bunch!!
~Rebecca
Read "
The Joy of Tests
" for more encouragement.

If you are curious about providing a great homeschool education for your gifted child, check out my audio training, "Gifted Education at Home."
Stay Informed
When you subscribe to the blog, we will send you an e-mail when there are new updates on the site so you wouldn't miss them.
Comments
No comments made yet. Be the first to submit a comment