Crazy Lifestyle of Learning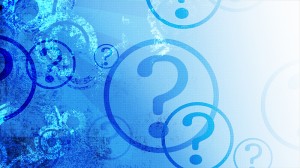 Lots of homeschoolers have a "Crazy Lifestyle of Learning".  I'm a huge fan of
Delight Directed Learning
, and I love helping my
members
turn that into words and numbers that colleges understand - and putting those on a
Homeschool Transcript
. Here is one example!



"My son spends his remaining school day working on film projects. He had already won two contests. I took him to the San Antonio Christian film festival academy a few Weeks back. I have no clue what all this counts as or what to call it. Lastly, we volunteer every week accompanying a senior adult choir on our instruments. We already take choir so we have that credit. We are called a band by our director. You are kind to help. I should have asked sooner but I figured no one could relate to our crazy but wonderful lifestyle." ~ Bari
Dear Bari,
I talk to a LOT of homeschoolers, so nothing really throws me :)
If you look at a community college catalog, you should find some classes that involve film projects.  Find those classes, find a description that looks the MOST like what he is doing. Use that class title (perhaps it's Film Making") and then use the description of the class that you find from the college catalog - adding as many specific examples as you can.  Each of those contests he entered is how you evaluated.  Certainly if he WON two contests then her should get an A - his work was even evaluated by someone else!
For the choir, since you already have choir, that may be all you need, and you can save the volunteer work as either a supplement for the other choir class OR you can just use it for Volunteer Work.  Here is the key - if that work on the senior adult choir ALONE is 150+ hours, I'd call it a class.  If it's much less (perhaps 50 hours?) then I would call it a supplement or just Volunteer work.

Learn how you can create homeschool records that win college admission and scholarships.
Stay Informed
When you subscribe to the blog, we will send you an e-mail when there are new updates on the site so you wouldn't miss them.
Comments
No comments made yet. Be the first to submit a comment