Beyond Academics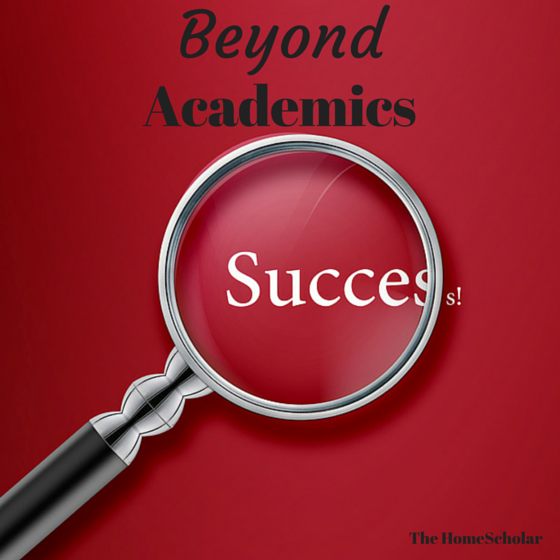 Beyond Academics
Homeschooling is not merely about academics. Preparing your child for adulthood goes way beyond learning English, math, and science!
There are three overlapping areas that are important for success in both college and life: college prep activities to include on a transcript, skills for independent learning that all adults require, and health and safety issues that will prepare kids for a happy and healthy adulthood.
Colleges are interested in students who are well-rounded, students with life skills as well as academic skills. What are the skills that make your student attractive to colleges and what activities will help your student develop these skills?
Children will eventually grow up and leave home (remember, that
is
your goal). They will need to understand adult responsibilities in order to succeed. How can you prepare your child to live independently?
You want your children to grow up to be happy, healthy, and firm in their faith. How can you know which health and safety issues to address in high school, so they can thrive? How can you equip them to thrive in the new environments of college and life, and maintain strong, healthy relationships with their family members?
The things you teach your children now are so important! Let's look at them together!
College Prep Activities
College prep activities are important, because colleges want to see well-rounded students that have more than academics and interests beyond books. College prep activities can demonstrate the uniqueness of your child.
Colleges look at a wide variety of activities, but also at things that are significant to a particular child. They look at activities a student has done over a long duration. Colleges are attracted to students who show interest in meaningful things over a period of time.
Life Skills for Independence
Life skills are those necessary for people to function as adults. Again, independence is the goal. Whether your student goes to college or not, they will eventually live independently. You want them to thrive and not just survive so you need to teach them these life skills.
Health and Safety
I worked as a nurse at a hospital, so our family talked a lot about the different kinds of health. There's physical health, but there's also emotional and spiritual health. You want your children to grow up, be happy, affirmed in their faith, and equipped for adult challenges. Talking about each area is important to your student's overall growth and maturity.
Would you like to learn more about preparing your child for college and life?
This article is a brief excerpt from my Coffee Break Book,
Beyond Academics: Preparation for College and for Life
. Regular price is only $2.99 on Kindle. 
Grab your copy here today
!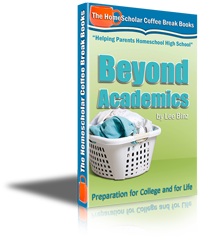 Once you've read it, I would be so grateful if you left a quick review to let me know what you think. Thanks so much!

Stay Informed
When you subscribe to the blog, we will send you an e-mail when there are new updates on the site so you wouldn't miss them.
Comments
No comments made yet. Be the first to submit a comment