As teenagers struggle to figure out the order of operations in algebra, parents have their own worries.  They are trying to figure out if there's a specific order to follow for high school math.  It can be confusing!  What comes first? Should you take Algebra 2 after Algebra 1, or should Geometry come next?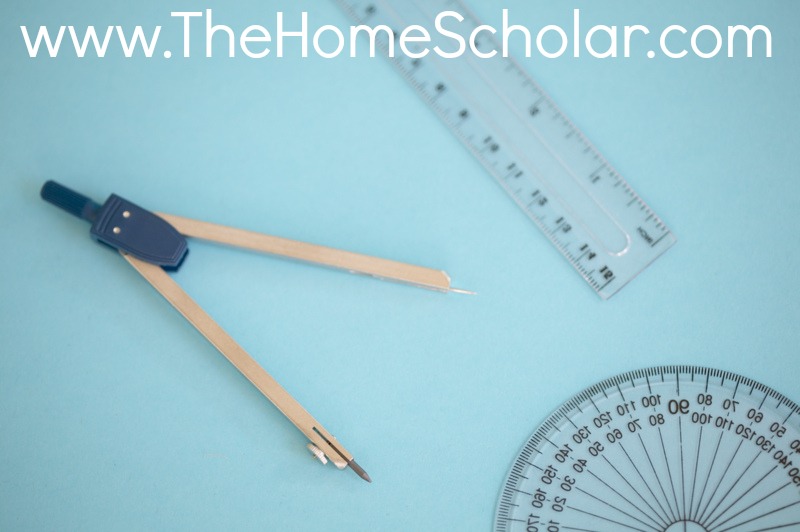 Each math curriculum will have a their own order of high school classes. Some textbooks do it one way, and some do it the other way.  Of course, they all try to convince you that THEIR way is the RIGHT way!   Does it matter?  Well, yes it does matter, sorta...  sometimes... but not always...
In reality, it doesn't matter 
mathematically 
which one comes first. There is no correct sequence you must follow, and mathematically you can teach geometry before or after algebra 2 without a problem.  However, in terms of 
testing
, there can be some important reasons that will help determine your math sequence.  There are compelling reasons to choose the Algebra 1 – Geometry – Algebra 2 sequence.  Let me explain.
Students who take geometry before their junior year are better prepared to take the PSAT, which is administered in October. There is a lot of geometry on the PSAT, so if your student doesn't start studying it until fall of their junior year, they probably won't score very well on that section of the PSAT. Of course, very, VERY few people get a National Merit Scholarship (which is tied to PSAT scores) anyway.  In general, winners are students who score in the top 1/2 of 1 percent in the nation.
Even if your student isn't destined to win a National Merit Scholarship, there's still another purpose for taking the PSAT—it's great practice for the SAT.  Taking the PSAT gives kids practice with sitting in a large group and filling in bubbles on paper! Seriously, it's great practice to take a test where they don't know all the answers, and it gives them practice with the format of the SAT. That preparation will most likely increase their SAT test scores, which will in turn probably increase the financial aid they are offered from colleges.
Geometry and algebra are quite different skills.  But geometry includes some algebra 1 skills, so it's sort of a nice year-long review of algebra, and may give your student a chance to really digest and "become one" with algebra 1 concepts. For most people, what comes first doesn't matter.  The most important thing is that your child is learning math consistently each year.
When you apply to colleges, you will need a great homeschool transcript.  The good news is that you can "do-it-yourself," and save thousands of dollars.  Discover how with the
Total Transcript Solution.