Go-Getter Gets Scholarships! Tuition Zero!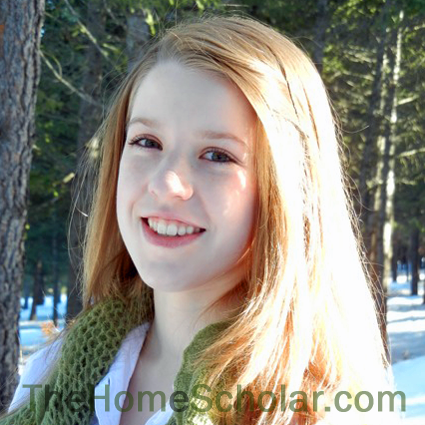 Dana is a long-time member, and she wrote to me ecstatically sharing about her daughter's scholarship awards.  I asked her to share the advice she would like to give to other mothers, and she has some wonderful suggestions that I think you will find useful!



Dear Lee,

I have been meaning to follow up and let you know the results of Natalie's college applications. It has been an extremely busy month with her graduation. She will be attending the honors college in an out of state public university.  Natalie applied for four scholarships and received all four. The first two scholarships reduce her tuition to zero. We will still pay for her room, board, books, and lab supplies.

Now let me tell you how you helped with all of this. I joined the Gold Care Club during critical periods in Natalie's high school

career -- her sophomore year, junior year, and again for part of her senior year.

During this time you gave me excellent personal advice

, particularly on testing. If it had not been for you, she may have not tried to take the ACT, a test that we found was much easier for her than the SAT. The reason that she may never have tried the ACT is that we had to travel to another city to get to a test center which was a big hassle, especially in the winter.  After taking sample tests for ACT and SAT and finding that the ACT was easier for her, she focused entirely on the ACT. She ended up taking the ACT three times, improving each time. A good score on the ACT was the key that opened the doors to these scholarships.

Another great piece of advice

you gave me was to pay someone else to teach the areas where I was weakest. I subsequently outsourced Spanish, physics, writing, and upper level math. This alone saved my sanity.

Lee, I can't stress enough how your guidance helped me have the confidence I needed

to plow through the college application process. I know I was the one preparing transcripts, etc., but being able to touch base with you through the

Gold Care Club

kept me on track and thinking about the right things at the right time. I purchased the CDs on

Testing

and

Big Scholarships

, and listened to those in the car while driving the kids around to activities. Even though we had a terrible internet connection at the time, I managed to participate in a few webinars.

I would also like to share something that maybe you can learn from us. Be a go-getter.

On a lark, Natalie joined an entrepreneur class during her senior year. They were funded by a grant (not associated the school system) which provided a mentor, and Natalie was the only home educated student in the class. Their goal was to start a business using only $100 of their own money and make a profit. The class was quite an eye-opener for most of these kids --  the realities of business became very real to them, and in some cases the results were hilarious. Natalie chose to refinish furniture and sell it at craft fairs. She had to buy supplies, refinish the furniture, market her business, and finally, learn the art of selling. She had to force herself out of her comfort zone for many of these tasks. This was a valuable education in itself, but the added benefit was that she talked about her business in some of her scholarship essays and mentioned it in her resume. I know scholarship committees are always looking for evidence of someone who is a go-getter, and I think this helped set her apart from other applicants.

Plan ahead.

Create course descriptions and book lists in advance.  Don't apply to just one college, because it's extremely stressful. Order a homeschool diploma and take senior portraits well in advance. There are so many things that happen during senior year, it's difficult to get it all done!  We have to plan ahead for college too, because our scholarship awards have some funny requirements.  She needs to join the fan club and attend alumni board receptions. This combined with the honors college activities ought to keep her plenty busy, so she will have to be judicious about her extra-curricular activities and to do only what she can handle.

Thank you, Lee, for everything you have taught me about the college application process.

It has been a long  journey, and my daughter will be receiving $80,000 in merit scholarship awards at an out of state public university.  I learned so much from your website, the

Gold Care Club

,

CDs

, your  many resources and positive, encouraging emails.

Lee, you have been a blessing to our family and the best mentor I could have ever asked for.

~ Dana from Oregon, and her daughter Natalie
Invest in homeschooling independently!  Good things can happen in your family too!  And when it happens, please write to me, and share the wisdom you have learned.  It's like paying it forward, so other homeschool parents will benefit..
You can find great support and ideas from my online
Comprehensive Record Solution
and my book
Setting the Records Straight
. Let me know if you need help!
Stay Informed
When you subscribe to the blog, we will send you an e-mail when there are new updates on the site so you wouldn't miss them.
Comments
No comments made yet. Be the first to submit a comment