It was a bad day for local schools in my newspaper the other day.  In the Thursday paper I read these stories: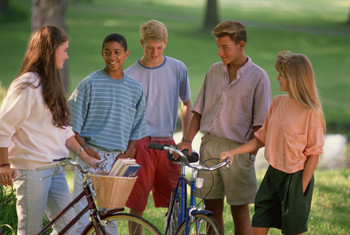 Highline student charged with violent rape attempt
By Levi Pulkkinen, Seattle PI.  A Highline High School student accused of attacking a teen girl with a brick has been charged with attempted rape.
Des Moines teens could face pornography charges
by The Associated Press Public school teens at a party shared cell phone video of classmates, and could be prosecuted for child pornography.
Firing at Garfield Stems from Nonexistent Class for Hoop Star
By Mason Kelley.  A Seattle Public Schools investigation found that two standout athletes were given passing grades for Spanish despite not doing any work. The incident led to the April 11 firing of Garfield athletic director Jim Valiere.
All three of these incidents were in my local area.
So, the next time someone asks you: "What about socialization?" send them this blog post.

Our monthly newsletter comes out on the first of every month.  Sign up for your free monthly newsletter here.