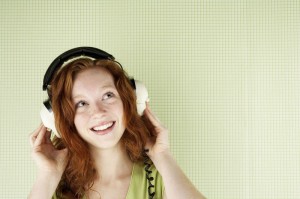 My
Gold Care Club
members love having their biggest questions answered promptly - and they love having a monthly webinar too!  Recently Anne shared her burning question for the week, and I thought it would be helpful information for others as well.



My burning question for this week is:  What about The Great Courses company?  Are their DVDs enough to "count?  I know you said that just reading Susan Wise Bauer's History of the Ancient World over the summer will work fine for a World History credit (see below), but what about watching an 84 half-hours DVD course? The Great Courses also has a couple of Speech and Debate DVDs on sale right now.  So, I have the same question about this subject, which is required to be taught at some point in the state of Colorado.  Will be on your webinar tonight.  Loved the last one I did with you and can't wait!
Thanks Lee.  Hope your holiday was lovely. ~ Anne



I know that some homeschoolers feel the Teaching Company classes are college level, so that when you complete a big series (48 lectures) they give a full credit of high school work in that subject. Other homeschoolers feel that since it isn't a "prepared curriculum" you would need to count hours, and 48 hours is NOT enough for a credit.  75-90 hours is worth 1/2 credit, just for reference.
I used
The Teaching Company
mainly as a supplement.  We would do our Sonlight work, and I supplemented with Teaching Company lectures to beef it up.  I had the children take notes from the lectures, so they would get practice with college note-taking while still learning something.
I used the Teaching Company to fill in gaps, as well.  Kevin didn't get any economics in high school; because his brother studied economics 24/7, I simply FORGOT that I'd never had Kevin even take economics.  (Yup - I'm a Bad Mom!)  Once Kevin finished his Economics lectures, I did give him 1/2 high school credit in that class.
I also gave my children full high school credit when they passed a CLEP exam.  Because they learned SO much with
The Teaching Company
lectures, they were able to pass quite a few CLEP exams in different topics.  Each passed CLEP went onto their transcript as a full 1 credit high school honors course.
So…. you are probably looking for "rules" about
The Teaching Company
.  I can't really give you any hard and fast rule.  I can give you my opinion, though.  In my opinion, an adult course with 48 lectures, standing alone with nothing else would probably be a 1/2 credit class.  A high school level course with the workbook and everything, supplemental reading, would probably be a 1 credit course, because I think it would take about an hour a day to get through the whole thing.
I suggest you just guess and estimate how much time the student spends.  Add up all the experiences you are planning, and see if you have 75 hours or more.  If you do, then call it 1/2 credit.  If you don't, then say it's a supplement – they can add it to other music and art experiences to make up their own credit.  If it is 120 hours or more, then you can call it a full credit.
By the way, we LOVED the "
How to Listen to and Understand Great Music
"!

Are you on Twitter?  Follow me here!