Team of Experts to Help You Handle Technology Boundaries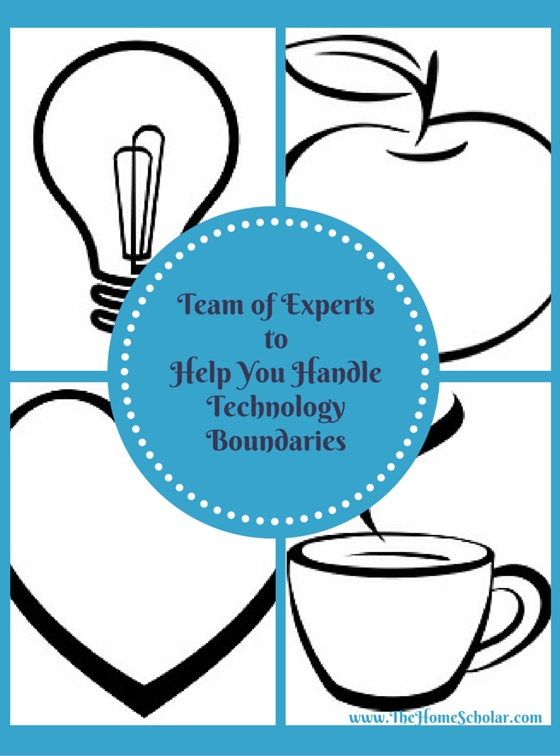 This post contains affiliate links. If you click and buy I may make a few pennies, but not enough for a latte.
Team of Experts to Help You Handle Technology Boundaries
It's a new world, with changes we could not have imagined years ago. Parenting has always been challenging, but these days the hardest parts of parenting involve electronic gadgets or technology. Whether dealing with smart phones, tablets, computers, social media, or video games, parents need help figuring out how to manage this new environment.
But how, exactly?
Imagine sitting down with a team of experts and having a heart-felt and encouraging conversation with educators and counselors, along with real parents, as they guide you to create a healthier home for your child, even in the midst of this technology-steeped generation. That's what you'll find in my new book, TechnoLogic: How to Set Logical Technology Boundaries and Stop the Zombie Apocalypse, designed to help you set logical technology boundaries in your home. TechnoLogic includes contributors from many disciplines and walks of life.
Check out who you get to sit down with, in our book-based conversation: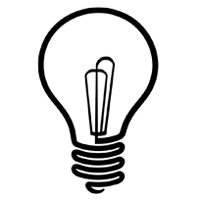 Todd Wilson
Todd Wilson of Familyman Ministries is the author of
Taming the Techno-Beast, Helping You Understand and Navigate Your Child's Electronic World
book and workbook set.
Todd is a dad, writer, conference speaker, and former pastor. His humor is well known and his down-to-earth "realness" has made him a favorite speaker at homeschool conventions across the country. You may also have heard him speak on Focus on the Family. As founder of Familyman Ministries, his passion and mission are to remind dads and moms of what's most important through weekly emails, seminars, and books.
Todd and his wife, Debbie, homeschool six of their eight children. Two of them have already graduated. They live in Northern Indiana and travel across America in The Familyman Mobile. Learn more at
The Familyman website
. Todd knows what he is talking about and has vast experience talking with parents about technology and many other issues. You can completely trust his knowledge, judgment, and experience as he consults with families around the world.
Kim McDaniel
Kim McDaniel is the co-author (along with Hilarie Cash) of
Video Games & Your Kids: How Parents Stay in Control
.
Kim has provided a lot of guidance and encouragement for TechnoLogic. A devoted parent, wife, and a professional counselor, she has provided clinical services to families, children, and adolescents for 20 years in a variety of settings, including residential programs, hospitals, and in her own private practice. She's a strong advocate of parents taking control of the role digital media plays in their children's lives. Contact Kim directly at thriveprofessionalcoaching@gmail.com. Kim also recommends the
reSTART Center for Digital Sustainability website
for more information and support.
Cris Rowan
Cris Rowan is the author of
Virtual Child: The Terrifying Truth About What Technology is Doing to Children
. You can find her book, programs, and informational newsletter at
Zonein.ca
Cris is a well-known author and speaker to teachers, parents, and therapists throughout North America and in China in the field of sensory integration, learning attention, fine motor skills, and the impact of technology on children's neurological development. Cris has a Bachelor of Science degree in Occupational Therapy and Biology, and is an SIPT-certified pediatric sensory specialist. Cris serves on the committee for the Institute of Digital Media and Child Development, and is the CEO of Zone'in Programs Inc., offering products, workshops, training, and consultations to help promote technology boundaries and enhance productivity. Cris is the creator of the Zone'in, Move'in, Unplug'in, and Live'in educational programs for school and home. Her Foundation Series Workshops help educate parents, teachers, and therapists about how technology affects child development and her Zone'in Training Programs help train other pediatric occupational therapists.
Real Parents and Families Around the World
Real parents have shared their family stories in TechnoLogic. Some stories are painful but they are always honest and revealing. Your comments and questions gathered from my work as The HomeScholar have provided much of the inspiration for this book.
Scattered throughout the book you will also find encouraging tidbits and tiny quotes that I call Lee's Lessons - helping you feel like I'm coming along side you to help with creating technology boundaries.
I'm very excited about the launch of my new book, coming out this week on Amazon! To look inside and pick up your own copy,
click here
!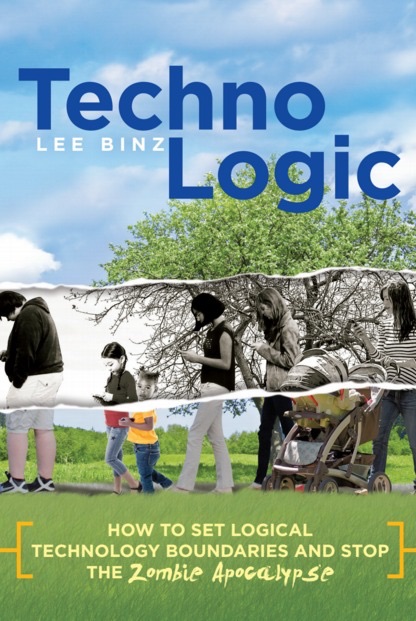 Stay Informed
When you subscribe to the blog, we will send you an e-mail when there are new updates on the site so you wouldn't miss them.
Comments
No comments made yet. Be the first to submit a comment