STEM Scholarships for Homeschoolers
Scholarships abound for STEM: Science, Technology, Engineering, and Math.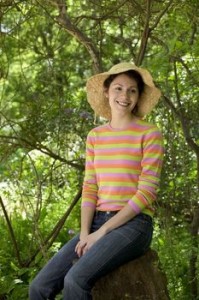 Tracie wrote on Facebook: "Lee, When is the best time to start applying for scholarships, of any kind? What about the essays, any tips/hints? How many should you apply for?"
Tracie, many private scholarships like this are available junior year, but most are for senior year in high school, starting the summer before senior year. Scholarships from colleges are something you apply to when you apply to the college. For tips, see this DVD:
http://www.thehomescholar.com/getting-the-big-scholarships-dvd.php
Special Scholarship Tip!  I mention scholarships on my
Facebook Fan Page
. Check out my page and click "Like."  Make sure you visit regularly to find the college scholarships I suggest.  By the way, if your child likes cars, and is interested in Science, Technology, Engineering, or Math, I recently mentioned a scholarship that could be a great fit! This scholarship is due March 31, so get started today!
Buick Achievers Scholarship
The Buick Achievers Scholarship is available to high school seniors and high school graduates who are first-time college students in the fall of 2011. You must plan to enroll in full-time undergraduate study at an accredited four-year college or university for the entire 2011-12 academic year, be majoring in a STEM (Science, Technology, Engineering or Math) field and demonstrate an interest in pursuing a career in the automotive or related industries to qualify for this award. Selection is also based on academic achievement, financial need, participation and leadership in community and school activities, work experiences, educational and career goals and unusual circumstances. Special consideration will be given to first generation college students, female students, minority students, military veterans and dependents of military veterans.

Homeschooling is NOT the same as doing schoolwork at home.  There is LOTS of freedom!  My
Gold Care Club
will give you all the help you need to succeed!
Comments
No comments made yet. Be the first to submit a comment