Scared to Start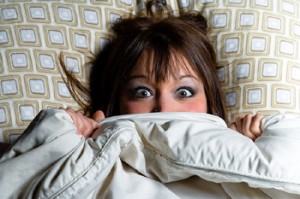 We had so many friends who were homeschooling, that it seemed only natural for us to homeschool too. Still, we were hesitant (SCARED!). My children entered the public school system, and we kept waiting for it to meet the needs of our children, but it just didn't.  After a few years, I realized I could do a better job with both hands tied behind my back, so we took the plunge.  We began to homeschool for academic reasons, trying to keep my gifted children challenged.  It quickly became obvious that homeschooling solved our problem of socialization.  My shy child became much more confident and outgoing.  My head-strong child stopped being a bully and became pleasantly outgoing.
If you are nervous about starting to homeschool too, perhaps these articles will encourage you:
A New Beginning: Homeschooling High School for Freaked Out and Terrified Parents
Taming Middle School Anxiety

Stay Informed
When you subscribe to the blog, we will send you an e-mail when there are new updates on the site so you wouldn't miss them.
Comments
No comments made yet. Be the first to submit a comment