When you struggle with learning disabilities, it may be helpful to get an official diagnosis of learning challenges, and then pursue accommodation on the SAT college admission test. Accommodation for the SAT can happen, it requires a recent label from a doctor, and that there are specific rules that must be followed.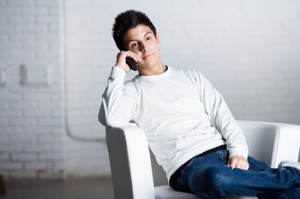 If the essay is a stumbling block, you can also opt for the ACT test without the optional essay. Either the SAT or ACT works equally well with college admission. If you decide to avoid the essay during the test, you can instead have your child take plenty of time on the college application essay, perhaps even explaining their difficulty with writing.
Look at Dragon Naturally Speaking to see if it can be a solution for you in other areas of school.
One of my "case studies" in learning challenges has had some good news. He was recruited by a company and offered a summer job for $30 per hour and a job upon graduation for over $80K. He's not sure about the money, because he has other goals in his sites now! His leaning challenges were all-consuming in high school. Now things seem to be working out pretty well All that to say, Hang in there!
One of my facebook friends asked me a question to help her understand how to help her high school junior.
Hi Lee, Do you know anything about having a special needs kid take the SAT's? My oldest son has fine motor issues which makes handwriting very difficult. I know the SAT essay is handwritten so I am considering getting him labeled but I don't know what that will mean for the SAT's. He is a Junior now so I need to figure it out soon.

Thanks ~ Jeannine
Check out the link to the college board to find out about accommodation:
CollegeBoard Services for Students with Disabilities.
Since he is a junior, it may be tough to get accommodation for this year. You might consider having him take the ACT this spring (junior year is the normal time) and then take the SAT next year if he gets the accommodation issue straightened out.

Read to what others are saying about The HomeScholar Gold Care Club!