The HomeScholar - Never Harsh and Scary
Sometimes I think the hardest thing about homeschooling is not how hard it is - it's how hard people SAY it is.  Honestly, if experts didn't make it sound so terrifying, people would not panic and bail, right when the homeschooling starts to pay big dividends!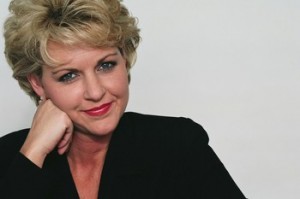 Read what my Facebook friend wrote to me, so you can see what I mean:
Last night was my first Homeschool Workshop with our local accountability group. It was pretty laid back.  The speaker was talking about record keeping for all levels of school. I was the only one there with high school students.

After almost EVERY statement she made about record keeping during the elementary and middle school ages, *she said (with sternness) "EXCEPT HIGH SCHOOL".  Every time she said that, I slumped a little more in my seat, but all the while thinking,  "Lee would never be this harsh and scary!" *

I couldn't help but feel so inadequate when it came to my older children because I don't have everything together, but I'm getting there (somehow).

Our oldest is a Junior and I haven't even registered to take the SATs yet or even really gotten much info on it. I feel like a bad homeschool mom because I've slacked, wasted time and just utterly feel lost.  I know that there is still time to get my act together, but at the same time, I know that its running out.

Now I remember why I wasn't jumping up and down about joining a local group. I constantly see my shortcomings with no solutions.

I will be speaking with my husband to purchase your program because I know that you give step-by-step instruction without making the educator feel like a total loser. LOL

Thank you, Lee, for the encouragement that is so needed.

Blessings,
Kela
Dear Kela!
First of all, I would NEVER be that harsh and scary! And secondly, it's those sorts of experiences that make people needlessly fearful of homeschooling, and some even quit. It drives me batty!   There is no reason to make high school seem intimidating like that!
I have a website devoted to
homeschool record keeping
.
But it sounds like you are ready for the
Total Transcript Solution
. It has a nice long class about real-life record keeping in high school - nothing scary at all! And yes, I really DO make it sound easy, and provide simple step-by-step instructions.
Have you seen my article on Junior Year?   
The 9 Keys to a Successful Junior Year
. Maybe that will help you.  Since it's January of your daughter's junior year, there are just three things to do.  Take the SAT or ACT, choose a couple of colleges to visit, work on your transcript, and you're back in business! Easy-peasy!
Everyone sees their own shortcomings. Once you see your CHILDREN in black and white on a transcript, you'll be amazed at what you're able to accomplish in high school, short comings and all!

Attention Gold Care Club and Silver Training Club members!  Today is January 20 and you have NEW content on your membership page. Make sure to log in and see what goodies I have for you there!
Want to know more about my Gold Care Club?  Discover how you can get 24x7 homeschool high school support!
Stay Informed
When you subscribe to the blog, we will send you an e-mail when there are new updates on the site so you wouldn't miss them.