Common Homeschool High School Questions
One of the things I do the most is point people to homeschool high school resources.
Often the answers are simple, you just know where to look!    One mom had this list of questions: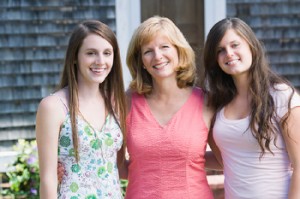 "I will be going onto your site later tonight when everyone is done with school but I have two questions how do they take the SAT's?  Also I want to make sure she doesn't have to take the GED® to get into a college.  She has done all the work I see no reason why.  All the online schools I look into are not what she wants to study.  They don't have the electives she wants, like marine biology, photography, visual arts, fine arts.  So I decided to look either into doing it myself or NARHS that accepts everything.  I am looking more for a place to give her a transcript and a diploma."
I can provide a lot of information that I think will help!
This is the information on the SAT Tests.  They get this question a lot at The
College Board®
, so they have a web page just for us!
Home-Schooled Students & the SAT
Very, VERY few colleges require the
GED®
from homeschoolers - it's extremely rare. This article will help you figure that out:
Stigma-Free Homeschool Graduation
!
An accredited transcript is not that big a deal.
Homeschool Accreditation - "Don't Ask, Don't Tell"
Homeschoolers are not limited in their electives
How Many Electives Should My College-Bound Homeschooler Have?
You can make a homeschool transcript yourself!
http://www.totaltranscriptsolution.com/
Or if you prefer, watch my webinar for more information
http://www.thehomescholar.com/homeschool-transcripts-webinar.php
You can give a homeschool diploma.  You can get more information here;
Can I Give My Homeschooler a Diploma?
For prompt help and resources at your fingertips, you might want to become a member of the
Gold Care Club
.  Recently my inbox has seemed MILES deep. When I fall behind, it's my Gold Care Club members that get attention, and others may have to wait.

We have a wonderful new page on Facebook that I know you are going to love.  Lots of help, encouragement and free resources.  Please check it out today!

Stay Informed
When you subscribe to the blog, we will send you an e-mail when there are new updates on the site so you wouldn't miss them.
Comments
No comments made yet. Be the first to submit a comment