Preparing Homeschool Records & Transcripts Early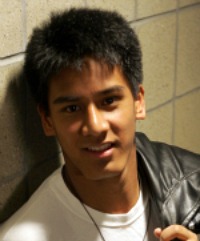 Mary graduated her son this year and was EXTREMELY successful as a homeschool parent.  Still, she confesses that the job would have been much easier and less exhausting had she done the work before senior year.  Here is Mary's story:
Hi Lee!!!

Haven't contacted you since my senior, Bryan, was accepted into the University of North Carolina School of the Arts in April!  The School of Filmmaking is a fairly exclusive program and I am so very proud of him!  His interview went very well (Bryan's a strong "people person"!) but I understand that they interviewed him with his "Comprehensive High School Record" open in their possession, referring to details within it during the interview! Wow - what fun to know that all that work was of value to them in their job of selecting candidates for their  program.  Thank you, Lee, for the unspeakably big help you were in that whole process of my documenting his high school years!

I attached Bryan's picture - do you remember us?  I'm the RN mom who had spent the previous 5 years caring for my mom before she passed, and had  done NO course descriptions until I started fall of last year!!  Nightmare! - but your help and guidance got me through it beautifully (although exhausted) in time to submit it all in December!  Well - my rising 10th and 11th graders are NOT going to be in the same place by the time THEIR applications are rolling - this mom's got some SERIOUS templates to work from:  my son's transcript template, lots of course descriptions  needing only updating/grades/etc, and multitudes of know-how, *thanks to my personal HomeScholar tutor!

Blessings,

Mary in North Carolina
Now is a GREAT time to be working on your homeschool records!  I used to work on mine during the summer, completing course descriptions for the previous year.  I have a FREE Webinar that will help get you prepared for the job: 
Homeschool Records that Open Doors
!
Simply planning ahead over summer can make a world of difference.  When you get these record keeping chores done during the break, you will be free to homeschool with reckless abandon during the school year.  That makes life SO much more fun!
For more help, you may want to purchase the
Comprehensive Record Solution
The Comprehensive Record Solution provides what you need to create homeschool records to amaze and impress the colleges.  You get training and templates and real life examples of successful high school records; including my own which resulted in full-tuition scholarships to our first-choice university. Get the guidance and coaching you need to finish the job with confidence.  Read on for
more information
.

I am now a featured expert on Bizymoms.com!  You can
read my articles here
.
Stay Informed
When you subscribe to the blog, we will send you an e-mail when there are new updates on the site so you wouldn't miss them.
Comments
No comments made yet. Be the first to submit a comment