Preparing For College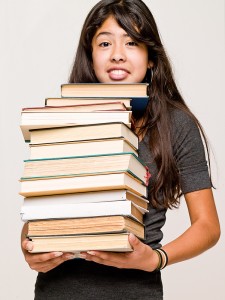 Preparing For College
In order to determine what courses your student should cover in high school, it's good to think about what colleges want to see as admissions requirements, and then set your goal in line with those.  If you set college preparation requirements as graduation requirements, your student will be prepared for college whether they intend to go now, or if they change their mind later.
Cover the Core
Students should have four years of English during high school.  It's very important to equip them with the ability to read and write before they go to college. Colleges often call these courses Literature and Composition, which just means reading and writing at their level every year.
Colleges also like to see three to four years of Math. They want you to teach math every year, no matter the ability level of your child.  What matters is that your student takes math every year.   Three or four years is also the standard for social studies. This is one of the very few areas that they will tell you specifically what they want you to teach: American history, world history, American government, and economics. More than that is fine.
Beyond Reading, Writing, and Arithmetic
Three years of science (with one of those years a lab science) will satisfy most colleges.  That does not necessarily mean Biology, Chemistry and Physics. You have total freedom to come up with the science classes that you want.  Foreign language is also a requirement by most colleges, usually two to three years in the same language.  In addition to language, colleges like to see two years of P.E. This is particularly important if your child wants to go to a military academy. Lastly, colleges want to see one year of fine arts. The fine arts include music, theater, art, and dance. You don't have to teach one year of each of these, you only have to teach one year of fine arts that incorporates these to some degree.
In general, college preparation is 24 or more credits, so electives are where the other credits count. Electives are where you put your bible courses, driver's education, logic, and things that don't fit elsewhere, and it's just to fill 24 or more credits.   A college prep education takes a little more time and work, but it pays off, resulting in a student who is prepared for whatever they decide to do with their future!

Subscribe to my YouTube channel.  You'll  get notified when I create new videos on homeschool high school topics!
Stay Informed
When you subscribe to the blog, we will send you an e-mail when there are new updates on the site so you wouldn't miss them.
Comments
No comments made yet. Be the first to submit a comment