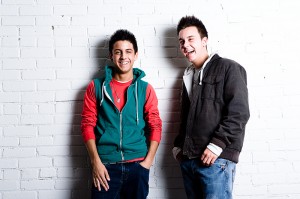 No really, it's true.  In fact, ask yourself one question.  Has YOUR teenager EVER changed their mind?  Be honest now!
And if teens change their minds from mechanic to engineering, or from nursing assistant to nurse, you want to be prepared. If you give your child a college-prep education in high school, no matter what they want to do, they'll be prepared to pursue their goals.  It doesn't matter whether your child seems like they're college-bound or not; a college-prep education will help them be ready for anything.  There's no real downside to college preparation, only an upside.
If your student decides not to go straight to college out of high school, but you've given them a college-prep education, when they're 24 years old and change their mind and decide they do want to go to college, they'll have a transcript and be able to go to college when they're ready. They will also be better educated, and perhaps be able to skip community college and go directly into university.
I sometimes encounter families who believe God has called their child to pursue some ministry after high school. This doesn't necessarily mean that your child does not need to go to college. In order to have maximum flexibility for whatever your child might do in life, they will want to be prepared.  If they do decide to go to college, they will need college-prep courses and tests during high school in order to gain admittance. If they end up not going to college, they will not have lost anything by preparing academically—in fact, they will just be better educated.
There is nothing bad that can happen to you if you have a college prep education in high school. On the other hand, if you don't have a college prep education, and teenagers change their mind, it can be difficult (and expensive) to go to community college long enough to prepare for university-level work.
If you want to know what college preparation is, I suggest this online class:
Planning High School Courses

See those cute buttons at the bottom of these blog posts?  Those are there to help you share helpful posts with others who might need encouragement.  Go ahead and give it a try.  I promise that nothing will blow up!