Planning Tip - Study American Government Next Year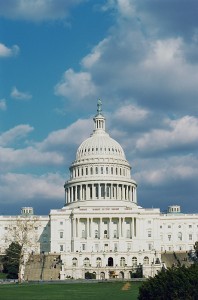 Next year would be a SUPER fun time to study American Government!  Why, because of the election!
You can use our 4 year election cycle to your advantage, by teaching American Government during these big election years.
Colleges like to see American Government on the high school transcripts.  Usually a half-credit semester class, an Honors or AP class might take a whole year.  Often during senior year, students will have a 1/2 credit class on American Government in the fall, and a 1/2 credit class on Economics in the spring. But as homeschoolers, we can choose the BEST time for these classes, rather than just teach it during senior year out of habit.
"Hands-on" American Government
During an election year, it's even easier to find hands-on fun for your studies.  Instead of using a book, you can search for experiences that will teach your homeschoolers concepts in Civics and American Government.
YMCA Youth and Government and TeenPact are similar programs.  TeenPact is from a Christian perspective.  These groups have teens "take over the state capitol" to learn how government operates.  The kids become senators, legislators, governor, and lobbyist.  They act those roles as they propose and pass bills.  Both of my kids really enjoyed the experience.
Teens might enjoy being a Page at the State Capitol.  During an election year, there are many opportunities to work for an election campaign.  You can also watch debates, using note-taking skills, and discuss values as you review your notes.
So here is my simple suggestion.  Consider studying American Government with your high school student next year.  It will make more sense in the context of an election year.
When it makes more sense, kids have more fun, and will retain more information.  That's success!

Homeschooling is NOT the same as doing schoolwork at home.  There is LOTS of freedom!  My Gold Care Club will give you all the help you need to succeed!
Stay Informed
When you subscribe to the blog, we will send you an e-mail when there are new updates on the site so you wouldn't miss them.