Hi everyone,
Matt here.  I wanted to send a quick message out to some of the homeschool fathers I met over the weekend at the Washington Homeschool Convention.  I love seeing men taking a leadership role in educating their children and this weekend I got to meet a lot of you.


The dad who wanted to make sure his daughter got thoroughly trained in sound economic principles so she could understand what was happening in the world and be able to instruct her children wisely.


The dad who had no money to buy curriculum but was there with his wife asking as many questions as possible to learn strategies to homeschool on a very tight budget


The dad with one kid in a carrier, two in a stroller and one holding his hand following quietly behind while his wife shopped.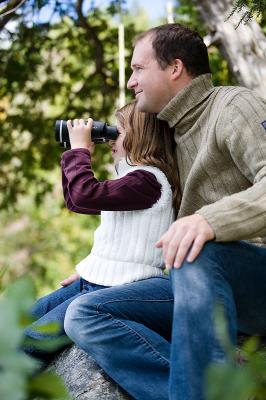 I also wanted to give a shout out to the fathers who weren't at the convention, but rather, stayed at home to take care of the children while their wives shopped for homeschool curriculum and supplies.  You are heroes in my eyes.  I loved talking to Linda, whose husband was home with the kids and called for advice about tacos.  Man, that was me just a few years ago.
Finally, I wanted to encourage the "almost dads" who were their and the amazing spirit of fatherhood they displayed.


The childless couple next to us who entertained a steady stream of mesmerized children with his suit of armor and tales of knighthood and chivalry.


The father-to-be who's unwavering love for his wife has carried them both through two miscarriages.  Bless you for your joy and faithfulness and heart for helping children.


The aunt to a single mom who was there supporting her niece's curriculum choices and who had volunteered to shoulder the burden of homeschooling her child while she went out to earn a living.


Fatherhood is a beautiful thing and, like the facets of a diamond, all of you reflected a part of the whole.  Thank you for making my "day before Fathers Day" one to remember.