Homeschool Convention Speaker Review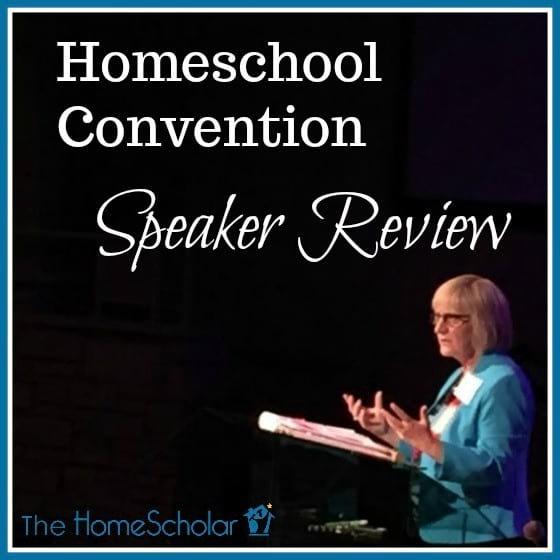 I would love to speak at your local homeschool convention! I try to provide helpful, concrete information in an upbeat way. My job is to remove the fear of homeschooling middle school and high school, and I love encouraging parents at conventions!
Last year I spoke at the OCEAN conference in Oregon and received such sweet feedback from attendees! This is what they said about my presentation Homeschooling Middle School with Powerful Purpose: "Love her! Please bring her back! Last year I didn't think I could homeschool High School but I hear Lee and found the courage to go for it!"

When I taught the class High School Record Keeping I gave out chocolate to soothe nerves and I think it worked! I got a LOT of comments on the reviews about the chocolates! One mom said, "So practical! Thanks for sharing the stories to drive home the importance, and for the tips on how we evaluate our children!"
And I was relieved when I saw the comments on Creating Transcripts for Your Unique Child mentioning how funny it was! As a speaker, it's hard to know if your jokes come across well. One mom said "Totally feeling like this is doable! Your notes are great."
Tracy heard me speak at a convention and was so energized and encouraged! She wrote recently sharing about her college scholarship offers. So nice to see the end result, when parents write back after graduation. Listen....
"I attended the Homeschool Conference several years ago when you were speaking. My daughter was just beginning High School and I felt lost. You were wonderful! I left the conference feeling energized and encouraged. I read your books, and watched your videos. I can't tell you how often we used your advise in dual enrollment, college visits, transcripts, applying for scholarships, etc. I felt like you were walking beside us through it all.
My daughter applied early her Junior summer (last year) to her #1 college choice (Liberty University) and was accepted right away. Then she applied to the Honor's Program early and was accepted right away. She received multiple academic scholarships and then received the Valedictorian Scholarship this summer which is a four year, full tuition scholarship. We are elated and thanking God for your wisdom and encouragement to homeschoolers. Without your guidance I'm not sure the results would have been as amazing. I pass along your website and information to as many homeschoolers as I can. God Bless you Lee! And thank you so much for ministering to our family!"

~Tracy in North Carolina

Cathy was encouraged by my convention speaking and learned the tools she needed:

"You are my all time favorite convention speaker. I attended the conference in Phoenix. You were talking high school track. I was on the fence regarding continuing through high school. Your talk gave me the confidence and tools needed to go forward. I will always be grateful for that. I still have your handouts and notes I took about transcripts and electives. You were such a wealth of knowledge. My son went on to graduate high school, got a scholarship, and is one year from graduating college. I have a 10th grader now. I always check to see if you are speaking. Your info was such a game changer for me. You basically took the fear out of homeschooling high school. I really appreciate you!!!! Keep doing what you are doing. You are making a difference even if you don't see it. Sorry it took me 8 years to tell you. Thank you"
~ Cathy P in AZ
This year, I also spoke at the Washington Homeschool Organization convention, and they provided feedback as well, saying, "Knowing we can never meet everyone's expectations, it is still obvious that your presentations were well received and beneficial, based on the great evaluation responses below."

High School Grades & Credits - here are some comments I received:
"Excellent, very helpful ... Thank you, it was very helpful ... She rocks! Super helpful ... Love the "annoy-o-meter"" ... Funny, clear, concise ... Awesome information, funny, and pleasant, and helpful ... So glad I attended ... Bring Lee back, she has always been a helpful teacher to me ... So appreciate her information. She did a great job ... Thank you! Lee Binz was very funny, easy to talk to, and very easy-going. I would love to hear more pre-high school and pre-college topics ... Thank you for your reassurance and sharing the information with us."
High School Planning - here are some comments I received:
"Her information was extremely helpful ... Always very informative and supportive ... Very, very helpful ... Lee was the most helpful element of the entire convention. Thank you ... Have Lee back. Very helpful. Very informative presentation ... Entertaining. Enjoyable. Excellent, thank you ... More of Lee please, thank you. Lee is my favorite speaker."
Creating Transcripts for Your Unique Child - here are some comments I received:
"Lee is the best. I make a point to be here for her workshops ... Fantastic speaker. Funny, real, and relatable ... She makes transcripts very tangible. I'm looking forward to creating my own for my kids ... Recommend this lecture at least every other year. She was very informative on the subject, thank you. Great presentation."

If you would like more information on my speaking topics, you can get more information here: Homeschool Convention Speaker.
I'd love to meet you!

Stay Informed
When you subscribe to the blog, we will send you an e-mail when there are new updates on the site so you wouldn't miss them.
Comments
No comments made yet. Be the first to submit a comment