5 Keys to Foreign Language Study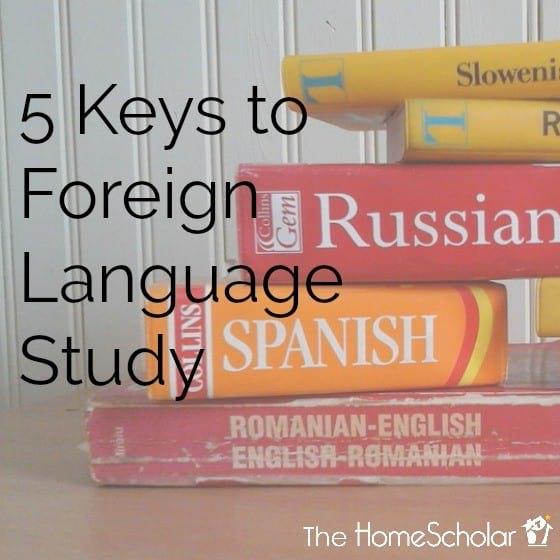 Are you getting ready to study foreign language? Be sure you include these 5 things to increase your success!
Foreign language studies should include these 5 things:

​Listening

​

Speaking

​



Reading

​



Writing

​



Culture

​



How do you get those things? Through listening, speaking, reading, and writing. Beyond that, though, there are many options. You can listen to radio or TV shows, play DVDs in your language, or watch online. You can speak with special software and microphones checking pronunciation, or use books on tape to imitate as you follow along in children's books. You can read children's books, textbooks, or facebook in your language. You can write by imitating good writing though copy work, or creating short "cat in the hat" stories using repeated simple words. You can study culture by visiting countries that speak your language, or studying the culture and geography, or cooking recipes and doing crafts of various cultures.
​
I wish I could offer you the perfect curriculum for foreign language. I think it's the weakest area in homeschool curriculum development. Rosetta Stone is ubiquitous, but not a very good fit for many people. Many DVDs are very classroom oriented, and difficult to teach or expensive to delegate. Bookstores are filled with non-curriculum options, but they tend to be lower quality, and make it difficult to decide when you have covered an entire level of Spanish, for example. Free online programs are available, but with mixed results.

​



Can you share what you have experienced as a successful foreign language curriculum?

​



Stay Informed
When you subscribe to the blog, we will send you an e-mail when there are new updates on the site so you wouldn't miss them.