Evaluate Without Grades
When faced with courses such as math or spelling, most homeschool parents feel pretty confident in their grading methods.  But what about those more challenging courses, like fine arts, or even creative writing--how do you grade those things?  If you were teaching culinary arts, think about a yummy piece of chocolate dessert, and how you would grade something like that!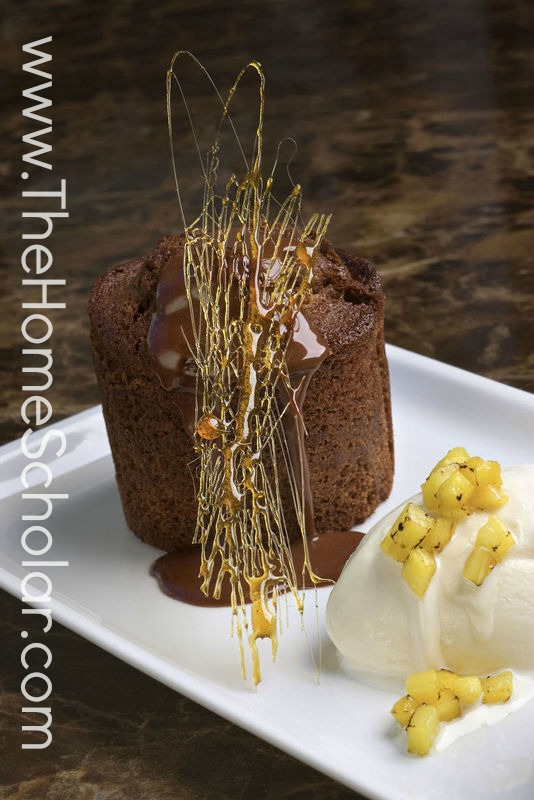 Of course, grades definitely have their place, but an equally useful method of evaluating your child's education is using the concept of mastery. 
Mastery simply means your student has learned the things you want them to and they are meeting your expectations.
Think about that piece of chocolate dessert again:  If you're grading a student's culinary arts class using the concept of mastery, you could use a variety of different criteria to evaluate them.  First you might consider their work based on taste, and then you might evaluate them on the appearance of their work, or their presentation.   You could really grade them on a variety of different things based on their overall mastery of culinary arts, all of which would be a part of their final grade.
It's important to remember that there's a huge difference between mastery and perfection.
A great example of this would be my checkbook, because it looks like a bunch of chicken scratch.  Sometimes I do have to scratch things out and start subtracting and adding everything again, so I know that my checkbook is not perfect. At the same time, I do actually have mastery over addition, subtraction, multiplication, and division; it's just that sometimes I make mistakes in my checkbook (okay, a lot of times!). Whether you're grading with or without tests, you still have to remember that a grade of one hundred percent may not necessarily mean perfection.
If you're reviewing a test your student took, you could send it back so they can correct what they got wrong, or if you're correcting an English paper, you could circle the mistakes you find and ask the student to correct it.  Both scenarios indicate that you have high expectations.
If your child is meeting your high expectations, then it's fine to give them one hundred percent for their work.
That's what I did most of the time; I gave my sons one hundred percent based on something they knew or produced or did, if they met my high expectations.
Don't forget that you can give a grade for things that are not tangible, like oral presentations, classroom discussions, class participation, or finishing homework.
Every time my sons completed a chapter of math, performed the end of chapter test and finished all their homework, I gave them one hundred percent. They were really working hard for these grades, and spent hours on math assignments each day, so I believed they earned some reward for all that work.  In the end, mastery of important concepts is really what you are seeking for your student.

Do you like getting this sort of help for homeschooling high school?
Gold Care Club
members get extended answers to their most challenging high school issues.  Homeschooling is NOT the same as doing schoolwork at home.  There is LOTS of freedom!  My
Gold Care Club 
will give you all the help you need to succeed!
Stay Informed
When you subscribe to the blog, we will send you an e-mail when there are new updates on the site so you wouldn't miss them.
Comments
No comments made yet. Be the first to submit a comment