Air Force Academy: Hard Work and High Stats
The Air Force Academy just released the stats for the class of 2017 and if you are thinking about any of the military academies, this information can be useful.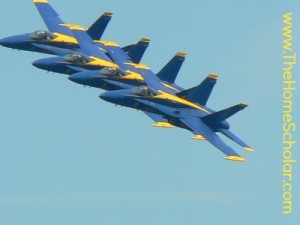 Schools provide information on test scores, so you can estimate how likely you are to get in.  Usually they provide a range of scores, that shows you where MOST applicants scored.  Then they show you a single test scores which shows you the most COMMON test score.   This is the information for the Air Force Academy.
College Board® Scores (SAT)
Verbal (590-690) 642


Math (620-710) 669
American College Testing (ACT)
English (27-33) 30.0


Math (28-33) 30.3


Reading (28-33) 30.4


Science Reasoning (27-32) 29.8
The scores in parentheses represent the mid 50% range while the other scores are the mean. Remember statistics?  They say adults don't use high school math, but it's important to remember your math right now!  Interesting that they still don't include the writing section of the SAT.  Many colleges are waiting until that section of the test is 10 years old, which I believe will be around 2015.  So I'm guessing that will change within just a couple more years, and the Writing section of the test will be included in all college statistics.
Also, the Air Force Academy will "super-score" tests.  That means they will take the best sub-score from each time the kid takes the test.  For that reason, it is an advantage to the student to take the tests as many times as possible. The Academy will just always take your best scores.  That's how other universities may do it too!  On the other hand, the ROTC scholarship programs may not super-score. Like any college, it can really pay you to do your research on this, and find out what your college wants.  After all, if it's not going to help, then taking the SAT multiple times isn't going to be an easy pill to swallow.  But if the university policy will super-score, then taking the test many times will have a huge reward!
Getting into an academy isn't the end of the story, either.  You have to be a really smart kid, motivated to work hard academically as well as physically.  I heard from a Gold Care Club member, and she was sharing about her daughter's experience in the academy.
Sara is doing well and loves it! We get to see her for a few hours on August 6th when the incoming freshmen are officially accepted into the cadet wing. On August 8th she starts classes which include calculus, physics, chemistry, English, history, Arabic and military studies. She is going to be a busy girl for sure!




For parents who don't know this there are SO many majors at all the academies but even if a student majors in English they are still awarded a bachelor of science upon graduation. It is that heavy on math and science!


I stood next to a mom the day we dropped Sara off and her son was homeschooled too! Please encourage parents that if this is their child's dream that it is definitely achievable:)

Cassie in Ohio
Wow!  I looked at that class schedule for fall, and I thought, WOW! calculus, physics, chemistry, English, history, Arabic and military studies?  Those are all pretty touch classes!  If your child is thinking about a Military Academy, make sure this list of classes sounds exciting and challenging, rather than overwhelming and depressing!
Remember that when looking at a Military Academy or Ivy League school, admission requires hard work and high scores.  But remember that once they get in, it continues to require hard work and an inclination to achieve high scores academically once they get into college too!  In other words, the desire needs to come from the child, more than the parent.  All the wishing in the world won't make them successful in the Academy or Ivy League without that internal motivation that only comes from the heart of the child.
For more information on Cassie's daughter, and military admission, you might enjoy this article.
Military Academy and ROTC Scholarship Success
Stay Informed
When you subscribe to the blog, we will send you an e-mail when there are new updates on the site so you wouldn't miss them.
Comments
No comments made yet. Be the first to submit a comment
No Internet Connection