3 High School Tips from Stacie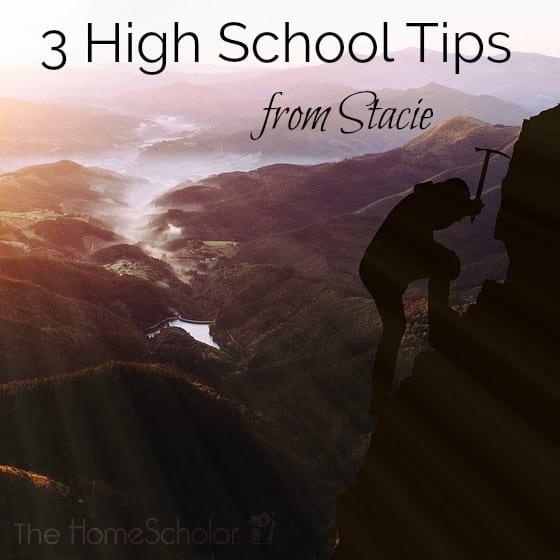 Stacie had some wonderful success with her oldest son, after homeschooling high school. Read this note of encouragement from Stacie and take heart!
"I've been meaning to write to you to let you know how things turned out with my oldest son. You have been so helpful, beyond words helpful...and hopefully the tears of joy won't flow and mess up my typing as I bring you up to speed.
Thanks to you, not only did we find the right college for our son, but they offered him a scholarship which allows him to live on campus! He was accepted into a leadership program with 11 other students and his advisor made a point to tell me that our son, Braydon, was the only student who was unanimously selected by the board to be part of the Leadership Institute. We were humbled and shocked!

After getting over the shock, my first thought was 'Thank you Lee!' It wouldn't have happened without the Comprehensive Records and encouragement from you!

His dream forever has been to play college ball, but finding a college to look at him was a challenge. God provided a coach from a nearby college to actively pursue him and see that his talents could benefit his team. Our son accepted the offer and we thought he could live at home and commute. But my mama's heart was wanting him to experience campus life. After much prayer and lots of work applying for outside scholarships nothing was coming through, my son's advisor called him on a Friday and said; 'We think you'd be a good candidate for this leadership scholarship, we'd like you to apply, by the way it's due on Monday.'

All of the information they needed was already compiled and easily accessible in his Comprehensive Records, thus we were able to quickly get it all completed on time.

Thanks, Lee! I look forward to speaking with you again soon with my questions for the next one in line."
~ Stacie

​What can we learn from Stacie's words of wisdom? Here are the three tips that I see!
1. Really search for a perfect fit college.
2. Don't give up on scholarships.
3. Create comprehensive records that include course descriptions, so they are ready to go.

Need some help getting started? Find the help you need here!

Stay Informed
When you subscribe to the blog, we will send you an e-mail when there are new updates on the site so you wouldn't miss them.
Comments
No comments made yet. Be the first to submit a comment