12 Keys to Homeschool Calmness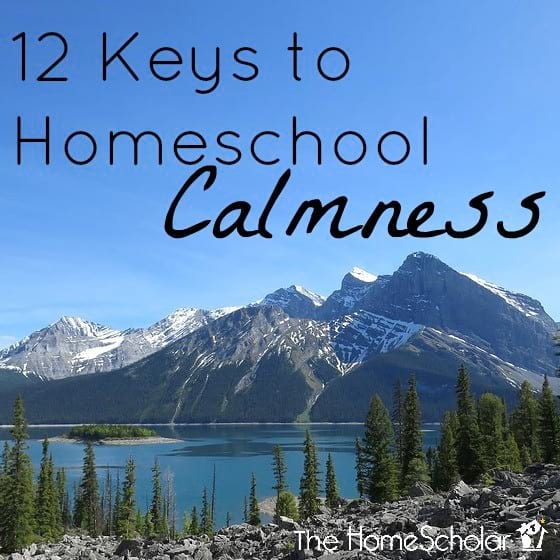 Month-By-Month Homeschool Meltdown Avoided with 12 Keys to Calmness.
Homeschool moms can suffer from a month-by-month meltdown as they try to balance homeschooling and everyday life. If you are feeling overwhelmed, pained, or stress-paralyzed, check out my free recorded webinar called 12 Keys to High School Success. Don't be afraid! Just learn those 12 keys to calmness.

This free recorded class will be exactly what you need to identify the 12 most common nutties of homeschooling high school and give you the tools and wisdom to overcome them. It's perfect for YOU, if ...

​You remember your last homeschool nutty and want to avoid being hit by that particular truck again.

​

You are in the middle of a nutty, or feel one coming, on and you would like to sidestep it.

​



You feel like your "battery is low" and you need some recharging to face the rest of the homeschool year.

​



You would like to take an encouraging class filled with helpful information that will help you homeschool high school with renewed confidence.

​



I gave this class live a few weeks ago, and now Robin is motivated and ready for the coming year! This is what she wrote...

​
I recently attended your webinar, "12 Keys to High School Success". I just wanted to compliment you on your presentation. It was very helpful and encouraging. And I think it was even better than previous presentations. Kudos! I particularly appreciated the month-by-month meltdown calendar! It was good to know that you understand and feel the difficulties; it provided a clear road map to present the 12 keys in a logical and applicable manner. It also provided a doorway for me to get connected again to the many resources I have already purchased on your site (after a couple of years of complete overwhelm when it pained me to even think on clicking on any more info/help...I guess I was stressed-paralyzed.) So again, thank you. (And I'm starting to put my weak areas first!)
Sincerely,
Robin

Do you need a boost of encouragement and lots of proven tips to help you have your most successful homeschool year yet? Let me help you. Take my free recorded class filled with tips, and it even counts as continuing education!
This workshop is for those mortal, human, sometimes frail and tired homeschoolers, who truly want to do the best job possible preparing their children for college, but could use a little extra "boost." I promise you will learn solid strategies that will make your homeschooling EASIER and MORE REWARDING for both you and your children! Go listen to it and let me know what you think!
Stay Informed
When you subscribe to the blog, we will send you an e-mail when there are new updates on the site so you wouldn't miss them.
Comments
No comments made yet. Be the first to submit a comment